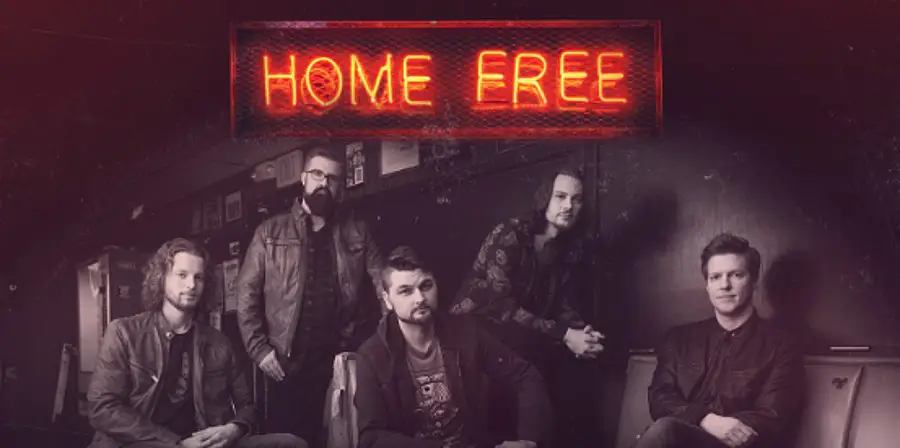 Home Free pulled the ultimate April Fool's prank ahead of the release of their latest song and video. The all-vocal group just released a cover of Rick Astley's "Never Gonna Give You Up," but not before teasing covers of a few other songs first.
It started with Home Free sharing part of a cover of the song "My Heart Will Go On," from Titanic, followed by Journey's "Don't Stop Believin'" and Queen's "Bohemian Rhapsody," each time with the link going to a video of the five-man group singing a cover of Rick Astley's "Never Gonna Give You Up" instead.
YOU'VE 👏 BEEN 👏 RICKROLLED!! LOVE YOU GUYS… Now share it with your friends & family to spread the rickrollin' 🤣 Tag us in your scheming and we will share it! @rickastleyhttps://t.co/Grj4DHxgAa pic.twitter.com/5B7vl9HRSv

— Home Free (@HomeFreeGuys) April 1, 2021
Home Free later premiered their official version of their cover of the classic '80s song. complete with '80s clothes and hair.
Home Free has plans to hit the road later this year on their Dive Bar Saints Tour. The tour was originally scheduled for 2020, with some of the dates rescheduled more than once, out of an abundance of concern for the safety of the group, their crew, and their fans.
"We're all excited and waiting to see you on the road soon, and we know many of you are anxious about our shows in March, April, May and June," Home Free  shared in a statement. "We're in the same boat together. We are sadly further postponing these dates. Our new schedule is nearly complete and will be published soon. We've posted a blog on Patreon with more information about the schedule, tickets and what comes next."
In the blog, Home Free admitted being off the road was a challenge for them, after spending several years with a nonstop touring schedule.
"We appreciate your patience and understanding during this unprecedented time," Home Free said. "Planning our tours and then rescheduling them several times has been a hard pill for us to swallow. We miss being on the road so much and are disappointed we have to wait a bit longer, but we think its in everyone's best interest."
Keep track of updates by visiting their website.