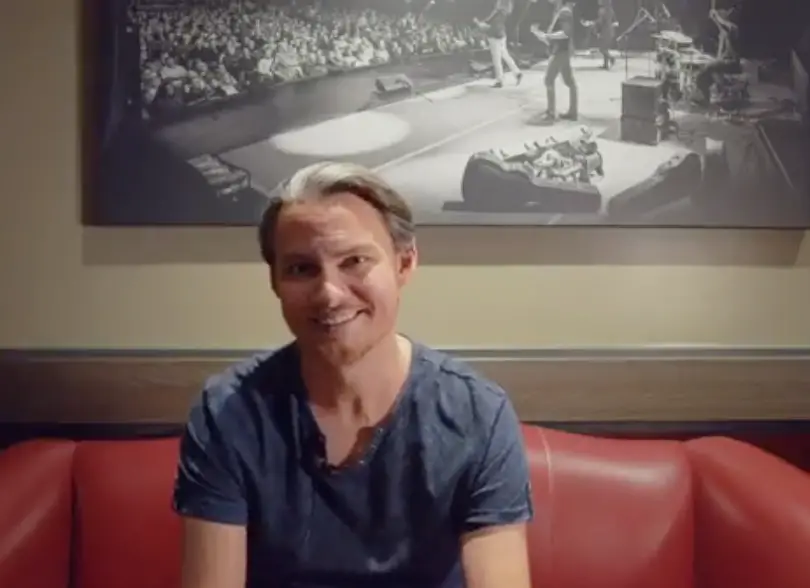 Home Free's Tim Foust is celebrating his upcoming birthday in style. The talented singer, who will turn 41 on July 19, will celebrate his birthday with Texas Hill, along with a few surprise guests, at one of Nashville's popular music venues.
"The sixth quasi-annual Birthday Bash is happening at City Winery in Nashville, Tennessee on July 22," Foust shared in a video message. "The show is that night featuring Texas Hill and some of my most talented friends. The next day will be a bunch of VIP events as well. So please go to CityWinery.com for tickets and for VIP add-ons, go to TimFoustMusic.com."
Show tickets available here:https://t.co/zpBNmIauvT

VIP add-ons available here:https://t.co/VYk0xtK55n pic.twitter.com/tHoOjJOaug

— Tim Foust (@TimFoustMusic) March 7, 2022
Foust will undoubtedly perform songs from his recent Pieces of Me, Vol. 1 Doo-Wop album, out now. The album includes "Come Go With Me," a medley of "Will You Still Love Me / Stay," along with "In My Room," which is also Foust's latest solo video he has released.
Foust might not have ever even released any solo music, if not for the unexpected time at home because of the pandemic.
"Like everybody else, I found myself stuck at home indefinitely this last year, so I decided to capitalize on that unforeseen free time as much as possible," Foust told Willy 98.7. "We've been aggressively recording in Home Free, and then on top of that, I started recording some of these songs that I had written, that hadn't found a home anywhere else. I just decided to release them myself,"
Much like Home Free's music, all of the songs on Pieces of Me are also a cappella, a nod to Foust's unique upbringing.
"What I noticed across all the different genres, was all my favorite music was whatever had a lot of vocal harmony in it," Foust explains. "I grew up in the Church of Christ, so if you're not familiar with that, it's all a cappella. The song service, it's just the congregation singing in four-part harmony, so that helped to fine-tune my ear, early on. But I was a late bloomer, so I had a really high, squeaky voice for a long time, and I always wanted to be able to sing along with the basses. That didn't come until a lot later."
Fortunately, Home Free resumed life on the road last year, on their Dive Bar Saints Tour. The all-vocal group just wrapped up several of their United States dates, and will embark on the Canadian leg of their tour in April, before returning to the United States for several more shows. Find all of their music and tour dates at HomeFreeMusic.com.