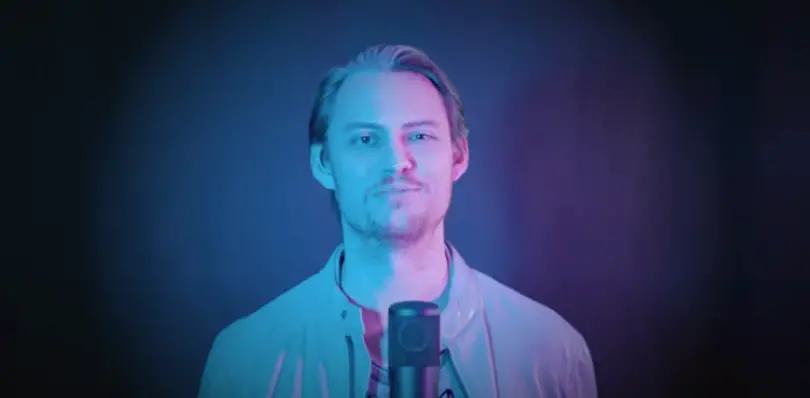 It's a big day for Home Free's Tim Foust. In addition to releasing the group's epic collaboration, "Dreamer," with Texas Hill, the singer also dropped his own medley of Doo-wop songs. Foust just released "Will You Still Love Me / Stay." The medley is from his Pieces of Me, Vol. 1 Doo-Wop album, out now.
Foust, who teased the medley on social media earlier this week, also dropped his solo version of "Come Go With Me" in December. Foust might sing bass with Home Free, but this new medley shows off his massive vocal range.
Foust, who has been with Home Free since their very first tour, grew up singing music as a child. By the time he graduated high school, he thought he might want to do anything but music, which is why he began pursuing a career in the medical field instead.
"When I graduated high school, I was a little bit burned out on music, because I had done it so much," Foust told The Charismatic Voice. "I had done anything you could do vocally in high school. And then on top of that, I was sort of just ignorant as to the opportunities that are out there for vocalists. You have to remember, this is in the early days of the internet … There just wasn't a ton of information out there and I came from a small town. I thought you either went on Broadway, or you got a record deal, and that was about it. I also heard that the music industry was scary and fickle, so I thought, 'All right, I'll go get a normal, stable, lucrative job.' My plan was to be an orthodontist."
Fortunately, music proved to big of a lure for the Texan, who ultimately returned to music, which led him to Home Free.
"They called me looking for a bass singer for their very first tour they were going to do," Foust recalled. "They also had part-time jobs, and they were going to do a six-week tour in the Midwest. I gave them a bunch of names, and none of that panned out. They said, 'Is there any possible way we could convince you to come do this tour with us? I was like, 'I don't know. A, I don't know if I want to. B, I gotta talk to this guy I'm working for.'
"And then they said, 'We know you've got this solo thing now. If you come out with us, we will learn one of your songs, perform a Tim Foust original in the show, and promote and let you sell your solo EP on tour with us," he added. "I went and did the first Home Free tour, and sort of had forgotten how fun that was."
Find all of Foust's solo music by visiting his website. To help Foust continue to make more music, visit his Patreon page.