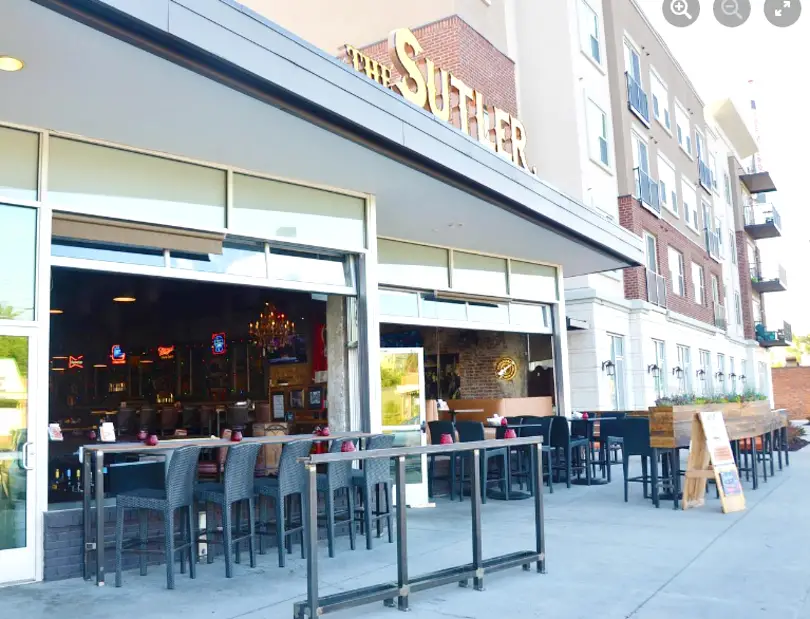 Nashville is losing yet another iconic venue. The Sutler Saloon, located at 2600 8th Avenue South, will close its doors for good at the end of this week. The heartbreaking news was announced on The Sutler Saloon's website.
"We've made the extremely hard decision to close The Sutler," owner Austin Ray announces. "It was a piece of history for many longtime Nashvillians, and our vision for the space was to serve creative and delicious Southern food, craft cocktails and local beer, and create unforgettable live music moments. We did all that and then some, and I couldn't be prouder of what we built during our time here. Being open forever is not the only measure of success, and I'm so grateful to our team at The Sutler, our loyal guests, and the many talented musicians who played our stage."
Ray owned The Sutler Saloon in partnership with  Joe, Gary and David Parkes of The Parkes Companies, who together began operating The Sutler in September 2014. The Sutler Saloon originally opened in 1976
"Although this is painful, there are bright spots to this story," Ray adds. "A.Ray Hospitality is a growing company and our other brands – M.L.Rose, Von Elrod's, and Melrose Billiard Parlor – continue to evolve. Every employee of The Sutler has a guaranteed comparable job at one of our other restaurants, should they want to stay with the company. We're excited to keep Bluegrass Brunch going when it moves to Von Elrod's in April. Finally, I'm excited to report that an established locally owned restaurant will be moving in to The Sutler's space. Expect an announcement on that soon."
According to the press release, Melrose Billiard Parlor will continue its regular business.
The Sutler Saloon has also hosted numerous industry events over the years, including the recent No. 1 party for Kenny Chesney's "Knowing You." Its final day of operation will be on March 13.