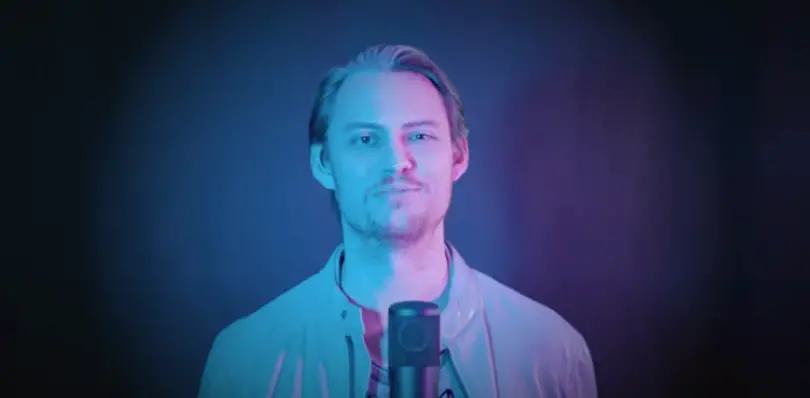 More music is coming from Home Free's Tim Foust! The multi-talented vocalist announced on social media that he would release more music, a medley of Doo-wop hits, on Friday, January 14. Foust previously released his own album of Doo-wop music, Pieces of Me, Vol. 1, which is out now.
Ready for more Doo‐Wop? pic.twitter.com/F3U3uyfCcO

— Tim Foust (@TimFoustMusic) January 10, 2022
In December, Foust dropped a cover of The Del-Vikings "Come Go With Me," marking his first solo a cappella video. The song is from his new record.
Foust hinted last year that he was working on a solo project, which he completed while unable to tour, due to the pandemic.
"Like everybody else, I found myself stuck at home indefinitely this last year, so I decided to capitalize on that unforeseen free time as much as possible," Foust told Willy 98.7 last spring. "We've been aggressively recording in Home Free, and then on top of that, I started recording some of these songs that I had written, that hadn't found a home anywhere else. I just decided to release them myself, so I started a Patreon campaign.
"I've been releasing everything exclusively to Patreon for now," he adds. "But I'll be releasing a solo album later this year, and I'll put singles out on the various streaming sites as well."
Foust might be releasing his own music, but he has no plans of leaving Home Free. The Texas native, who at one time thought he would be an orthodontist, has been with the all-vocal group since their very first tour.
"They called me looking for a bass singer for their very first tour they were going to do," Foust recalled to The Charismatic Voice. "They also had part-time jobs, and they were going to do a six-week tour in the Midwest. I gave them a bunch of names, and none of that panned out. They said, 'Is there any possible way we could convince you to come do this tour with us? I was like, 'I don't know. A, I don't know if I want to. B, I gotta talk to this guy I'm working for.'
"And then they said, 'We know you've got this solo thing now. If you come out with us, we will learn one of your songs, perform a Tim Foust original in the show, and promote and let you sell your solo EP on tour with us," he added. "I went and did the first Home Free tour, and sort of had forgotten how fun that was."
All of Foust's music, including Pieces of Me, Vol. 1, can be found by visiting his website.