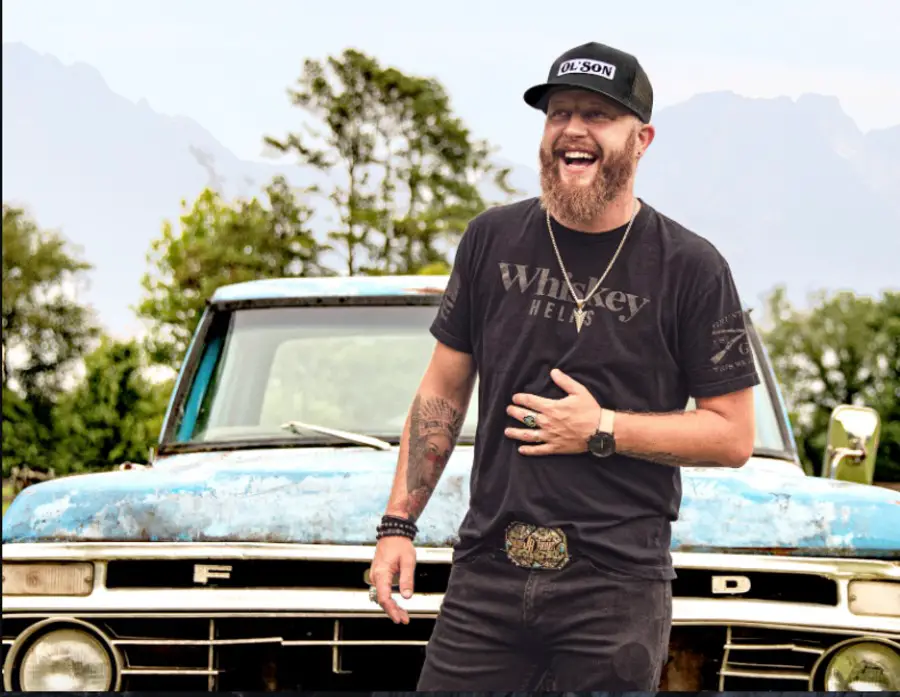 Jacob Bryant's new song, "Devil & an Old Six String," is out. The song, from his upcoming Bar Stool Preacher album, was inspired by his own faith, combined with his own personal struggles, which all come out in his new song.
"It's autobiographical," Bryant tells Everything Nash. "I had always been in and out of church. I started in bluegrass and gospel and stuff like that. So I've always had a little bit of a Christian music influence. The honky-tonks and the drinking, and going through addiction and all that stuff — I've always said that I'll probably make it into Heaven on a broken wing, because I know I've got a good heart, but I've been a hellion. That song was a little bit of that."
Bryant wrote "Devil & an Old Six String" with his uncle, David Lawson and Jami Grooms, finding camaraderie in the way each of their lives have played out, at least so far.
"Both of those guys led a similar lifestyle to me," Bryant says. "So we kind of wrote a little bit of a bad boy anthem that shows a little bit of the softer side, and the harder side as well."
That theme is evident in the rest of the songs on Bar Stool Preacher as well, with Bryant combining his faith with his own life — a combination that he predicts will resonate with others as well. Bryant grew up playing in the church, but his faith was sorely tested after his mother passed away in 2010. The Georgia native descended into a dangerous depression, trying to numb his pain with drugs and alcohol. After suffering a heart attack at just 19 years of age, Bryant found healing, both mentally and physically, through music.
"The record is exactly what the title is really, being in church and stuff," Bryan shares. "There's a scripture that says where two or more are gathered in His name, that is church. And I don't believe you have to be at an actual church to do that. There are nights where we'll play songs like 'Sometimes I Pray' in a bar, and a bunch of grown men are squalling their eyes out. So that makes me feel like I'm doing my part a little bit to still put His name out there, even though I'm out in a club or a venue somewhere playing country music.
"The record is kind of a little bit of a hodgepodge and a lot of stuff," he continues. "There's heartache on there, there are party tunes. There are songs talking about the little man coming up from the bottom, and all kinds of cool stuff. I'm excited for people to hear it."
On Bar Stool Preacher, Bryant draws on all of his influences, including his early years of playing both Christian and bluegrass, as well as his deep love of country music.
"It's a little bit different than your mainstream country," Bryant concedes. "It's got a little bit of kick to it. I took a lot of influence from Travis Tritt. Early on, Travis Tritt was a huge influence, and I loved the way that he blended blues, rock, Southern rock country, and all that stuff together and created his own sound. That's kind of what I've tried to do, in a modern way, and stay true to who I am, regardless of what's popular on the radio. So I hope people give it a chance, and hopefully, they love it."
Bar Stool Preacher is slated for a January 14 release. Fans who pre-order the record will instantly receive "Devil & an Old Six String" as well as "Amen," "Can't Say No to You," "Baptized by the River" and "Good Ol' Boy (UK Rock Remix)." Pre-order the album here, and find all of his music, as well as tour dates, by visiting Bryant's website.
Photo Credit: Courtesy of Adkins Publicity / Todd and Sara McPhetridge