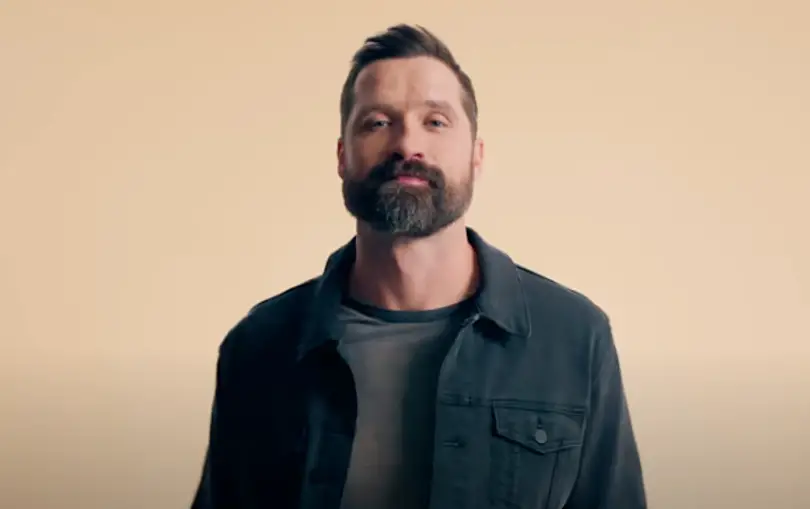 Country music might be filled with songs about whiskey, beer, and wild nights on the town, but there are several artists within the genre who choose not to imbibe. Whether it's because they have successfully battled an addiction, or simply choose not to partake, we found ten singers in country music who choose to remain sober.
1. Tim McGraw
Tim McGraw was given a bit of an ultimatum by his wife, Faith Hill, after his drinking seemed to be getting a bit out of control.
"My emotional absence was noticed and it was not scoring any points," McGraw recalled in his 2019 book, Grit & Grace: Train the Mind, Train the Body, Own Your Life. "Getting real like only she can do, Faith told me, 'Partying or family, take your pick.'"
2. Keith Urban
Keith Urban had a few attempts at sobriety before he finally got clean for good in 2006, only four months after he wed Nicole Kidman, at the encouragement of his new bride.
"I caused the implosion of my fresh marriage," Urban later said  (via The Fix). "It survived, but it's a miracle it did. I was spiritually awoken with her. And for the first time in my life, I could shake off the shackles of addiction."
3. Brantley Gilbert
Brantley Gilbert has Urban at least to partially thank for his sobriety. Brantley, like Urban, previously had a few attempts at rehab, before his final one, at Cumberland Heights in Nashville, where he was visited by the country music superstar.
"I told him, I don't think I can do my job,'" Gilbert recalled to The Tennessean. "I don't know if I can ever play a song at my shows without being (messed) up. Or writing, I was worried my songs wouldn't be the same, that I wouldn't be on everyone else's level."
Although Urban has not publicly commented on their visit, Gilbert recalls Urban telling him he had the same fears, but found he performed better when he wasn't under the influence.
4. Trace Adkins
Trace Adkins also had a few stints in rehab, both in 2001 and 2014, followed by a relapse in 2016, but insists he is done drinking, for good.
"It's an extra challenge that's put in your way, but it can be overcome," Adkins told WBIR, adding that if he can get help, anyone can.
"You feel very lonely at first until you find out there's a whole lot of people in the exact same boat you're in,"  he said.
5. High Valley's Brad Rempel
 High Valley's Brad Rempel, has never been addicted to anything, but made a personal choice a long time ago not to drink. Born and raised in a Mennonite family in Canada, Rempel chooses to abstain from alcohol entirely.
"I don't really drink alcohol," Brad told Off the Record, when asked what his favorite drink was. "I'm going to go with chocolate milk."
6. Josh Turner
Like Rempel, Josh Turner chooses not to imbibe, not because of an addiction issue, but because of his strong Christian faith.
"I've never had a drink of alcohol in my life," Turner told CBN. "I've never smoked a cigarette. That's not to say I'm perfect. I'm not. I'm a sinner just like everybody else and I have my faults and I've been through my dark times in my life to where I wasn't walking the walk and talking the talk, or I may have been talking the talk, but I wasn't walking the walk."
7. Steve Earle
Steve Earle had a lengthy struggle with sobriety, before finally getting clean in the '90s. But before he gave up drugs and alcohol for good, he had reached rock bottom, revealing to The Guardian that he was homeless for two years, living on the streets and spending up to $1000 a day to buy drugs.
"In the end I just gave up on heroin because I wasn't getting that high so I went on the methadone program and started smoking cocaine," Earle recalled. "I hate cocaine, I prefer heroin and opiates, but it was like being a monkey and you just conditioned yourself to push the button. You don't care whether you get a shot or a banana peel, you just want something to happen to change the way you feel."
Earle served 60 days in jail for weapons and drug possession in 1994. Sadly, his son, Justin Townes Earle, passed away in 2020, with multiple reports suggesting it was likely a drug overdose.
8.Jo Dee Messina
Jo Dee Messina went to rehab in 2004, after a less than stellar performance at a party after the Super Bowl. She entered a rehab facility in Utah, and spoke candidly about her addiction to alcohol after her recovery, and the message she now wants to share with others.
"I want them to know that they're not alone, because the scariest thing for an addict is they feel very alone and isolated in their feelings," Messina said (via AngelFire.com). "Being an alcoholic has a stigma to it. To be a woman and an alcoholic – oh, my gosh, the stigma's even larger. It's even more of a sin [than for a man]. I've never know a woman in the entertainment industry to have a problem and come out unscathed. But that's a chance I have to take.""
9. Jason Isbell
Jason Isbell might not be sober, if not for his wife, singer-songwriter Amanda Shires, who became the motivation he needed.
"The catalyst was Amanda Shires, who's my wife now," Isbell told GQ. "I was trying to establish a long-term relationship with her, and it became pretty clear to me that she wasn't going to be in a long-term relationship with a drunk. So that was my first real motivation to get sober. I don't think I would have done it— I certainly wouldn't have done it at that point — if it hadn't been for her."
10. Walker Hayes
Walker Hayes has been sober since 2016, when his life seemed to be falling apart. After losing more than one record deal, and barely able to make ends meet and support his growing family, Hayes still vividly recalls when he realized his drinking days were over.
"I was working at Costco, and I knew I had a problem, but my fear was, 'How will I function sober? How am I gonna be a dad, a husband, an artist?'" Hayes told CMT. "When those anxieties crept up on me, I wouldn't be able to drink them away anymore. But one Saturday, my body just kind of rejected alcohol. I just didn't drink. It was the first day I hadn't been drinking in four years, I'm sad to say. But then one day turned into two and so on. I was so high on sobriety for about a week. You feel so fresh and new for a second because I'd been drunk for four years. But then when a demon creeps in and you don't have the alcohol Band-Aid to put on it, it was scary."