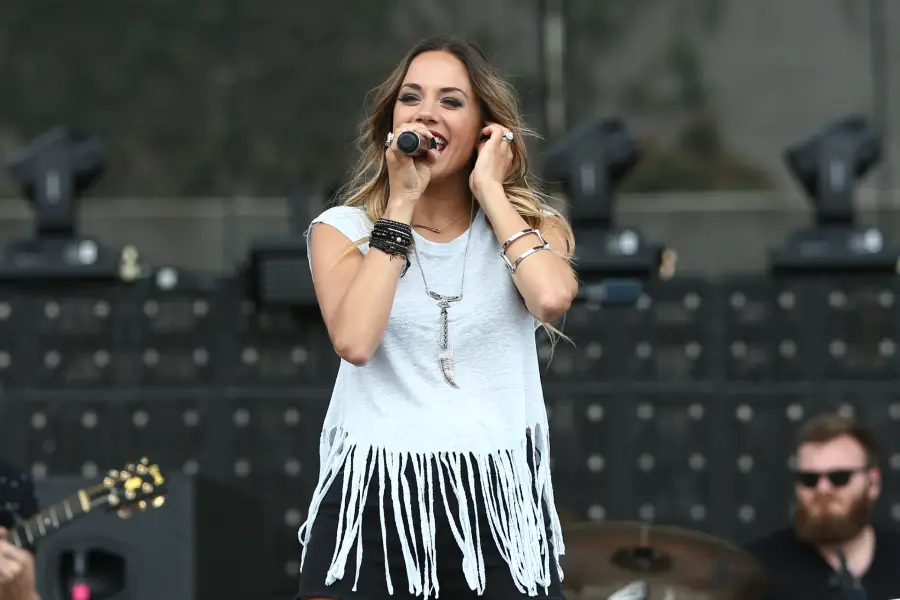 Jana Kramer has been through plenty of highs and lows throughout her life, including her recent divorce from her husband, Mike Caussin, but she is ready for a fresh start. Kramer recently shared a video of her getting baptized, explaining why she felt it was important to become public about her faith.
"This is my battle cry," Kramer wrote on Instagram. "This is the day I stopped walking alone. The beauty is …I was never alone. He was always walking with me…I just didn't think I deserved that. If I'm honest I didn't know how to trust it or if I could trust it at all. Looking up to a 'father figure' with my past was hard to believe or have comfort in. I didn't think he would stay. That he wouldn't hurt me. So I pushed God away for years. But last year in the brokenness and [quiet] moments alone, I realized I wasn't truly alone. That HE was there. That HE never left.
"God was just waiting for me to come to him," she continued. "And I have…and today I made my faith public and it feels really good to know no matter what happens next on this journey of life, HE is next to me walking with me. God is walking with you too through all the good and bad times, so let HIM in. I hope this encourages someone to take that next step because you aren't alone… In the name of Jesus there is healing.'"
Watch the video of Kramer's baptism here.
Kramer's divorce from Caussin was anything but easy, but she is getting stronger, and learning plenty about herself, in the process.
"The first month [after filing for divorce] I was just like, there's no way I'll be able to get through this," Kramer tells SheKnows. "But you just find a way, you just do, it's amazing. I mean, granted, I still have really hard days and I cried yesterday — but you will get through it, and every day gets a little easier…You become proud of yourself that you were able to make that tough jump."
Kramer and Caussin have two children, five-year-old Jolie and three-year-old Jace. The switch to being a single parent has been a challenge for Kramer.
"It's hard co-parenting — not having the kids, having the kids solo," Kramer acknowledges. It's definitely a transition, some days are harder than others. Like some days, I can't wait for them to leave and other days I'm like this is not what I wanted. This isn't fair. So it's definitely been really hard, but I'm trying again to remember that no matter what, I'm so blessed to have my two babies and they're just incredible. They kind of keep my mind in check when I start to question why things happened the way they did. Whenever I'm with them I'm like no matter what, I was meant to have them."
Kramer's latest single, "Voices," is out now. Find all of her music here.