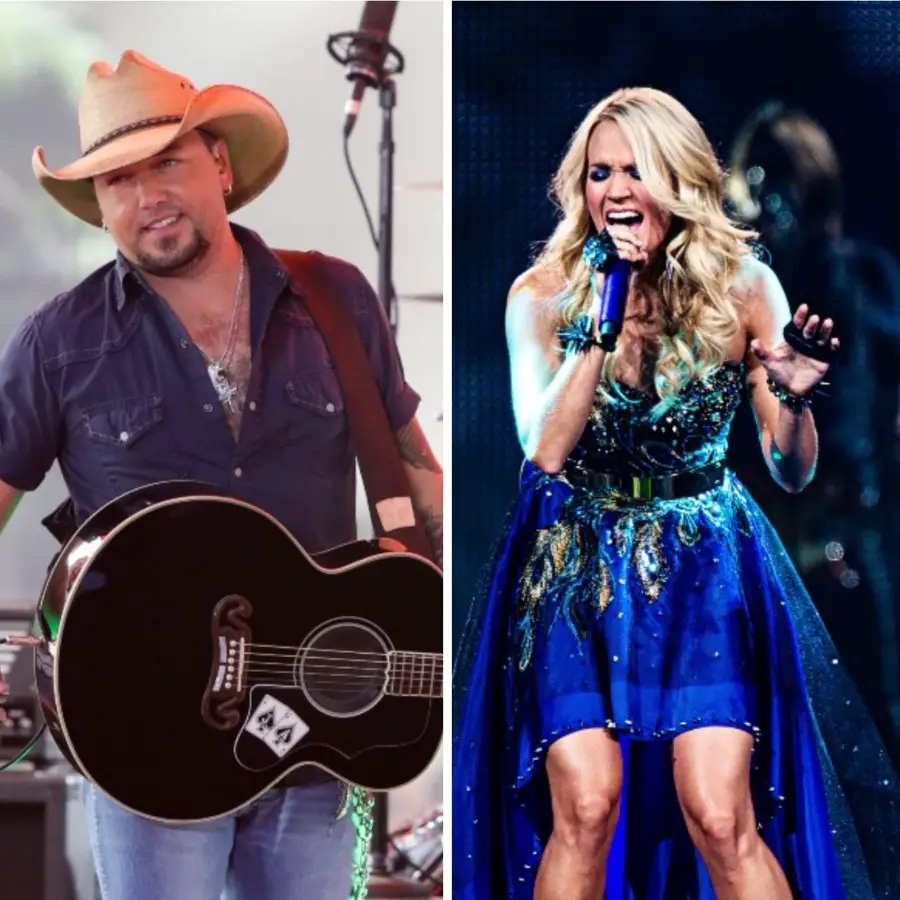 Jason Aldean and Carrie Underwood just released their powerful duet, "If I Didn't Love You," form Aldean's upcoming new album. The Georgia native said he knew, as soon as he heard the song, that he wanted Underwood to sing on it with him.
"'If I Didn't Love You,' it was written as a duet," Aldean tells iHeartCountry. "We had kind of thrown around the idea of doing a duet. We had a couple of songs that I wasn't really in love with. A couple of guys in my band [Kurt Allison and Tully Kennedy] actually went in right before we went in to finish tracking the album and wanted to try and write a duet. They went in and wrote this song, 'If I Didn't Love You,' and brought it to me. I thought it was great."
Aldean liked the song so much, he immediately recorded it, before he knew if Underwood would sing on it with him.
"We had a short list of people to send it to, and Carrie was at the top of that list," Aldean recalls. "We reached out to her. A lot of times, you never know what other artists have going on at the time. They may not have a window to release a song like this. Luckily for us, Carrie had a window. She liked the song…. When she came in and put her vocal on the song, it took it to a new level, and turned it into this big, huge, power ballad. It was something that we definitely needed for the record too."
Aldean was already a fan of Underwood, but is even more so now that she joined him on "If I Didn't Love You."
"She's one of those artists that just has a super powerful vocal thing, that can take any song and once the chorus comes around to that song, she takes it to a whole different place, just that super powerful vocal," Aldean boasts. "She's one of those people that can make any song sound great."
The father of four previously said he loved singing with powerful female singers, including Kelly Clarkson, who joined Aldean on "Don't You Wanna Stay" in 2010.
"I remember with 'Don't You Wanna Stay,' Kelly was actually my first choice for that song. I've just always been a fan of her voice," Aldean said on Apple Music Country's Today's Country Radio with Kelleigh Bannen.  "And then when you get on stage or in the studio and start trading vocals with them, it's like, you realize really quick who the better singer in the room is. Those guys are amazing singers and really powerful and just a lot of range."