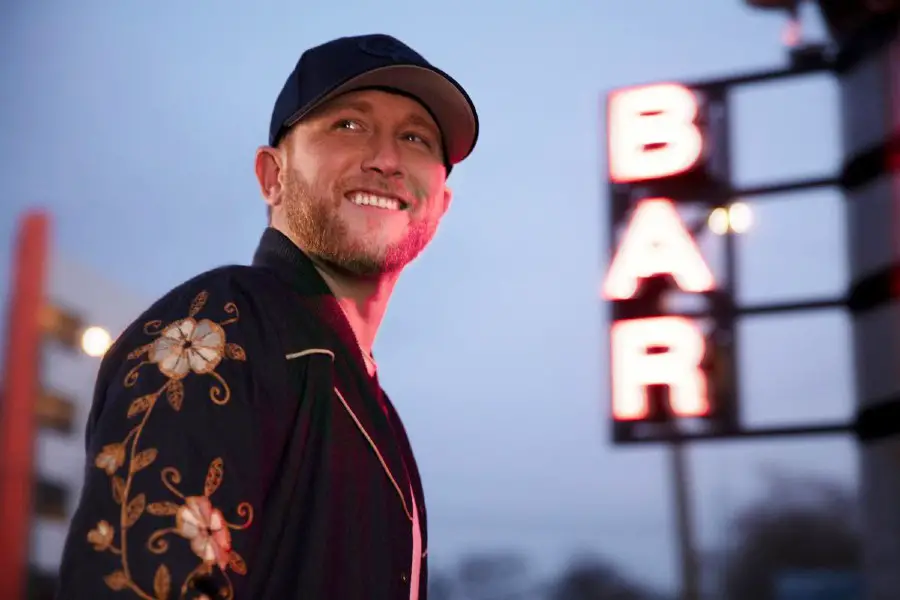 Cole Swindell is celebrating his tenth No. 1 hit, with "Single Saturday Night." The song, which is the debut track from an upcoming new album, resonated with Swindell the first time he heard it, while life was shut down because of the pandemic.
"Ashley Gorley and HARDY sent me the demo for 'Single Saturday Night,' and I knew it was something I wanted to record," Swindell says of the song. "I was missing the road and the live shows and wanted my fans to have new music from me. Once we put it out, their reaction was so big it pushed us to release it to country radio. I can't thank country radio, the fans, and my team enough for making this my tenth No. 1 song. Still hard to believe! I can't wait to see everyone out on the road."
The video for "Single Saturday Night" was shot when coronavirus numbers were at an all-time high, forcing Swindell and his team to get creative — and the singer to get just a little bit uncomfortable in the process.
"We didn't know what we were going to do," Swindell previously told Everything Nash and other outlets. "We just knew that we wanted to put the song out, and we had to have a video. With the times we're in, I was like, 'Man, it's going to have to be somewhat of a Zoom-looking video,' and then just came in with an idea of just me and the band guys.
"We got us all together, not in one place, but we all went by at separate times," he continued. "It looked like a schedule all day long, who was here when and all that. So the whole band came by; we're in front of a green screen and doing all that. Then I came last and did all my parts. It was awkward."
Swindell is spending much of the remainder of the year on the road. Find tour dates, and download or stream "Single Saturday Night," at ColeSwindell.com.
Read Cole Swindell: 11 Things to Know About the Country Music Star here.