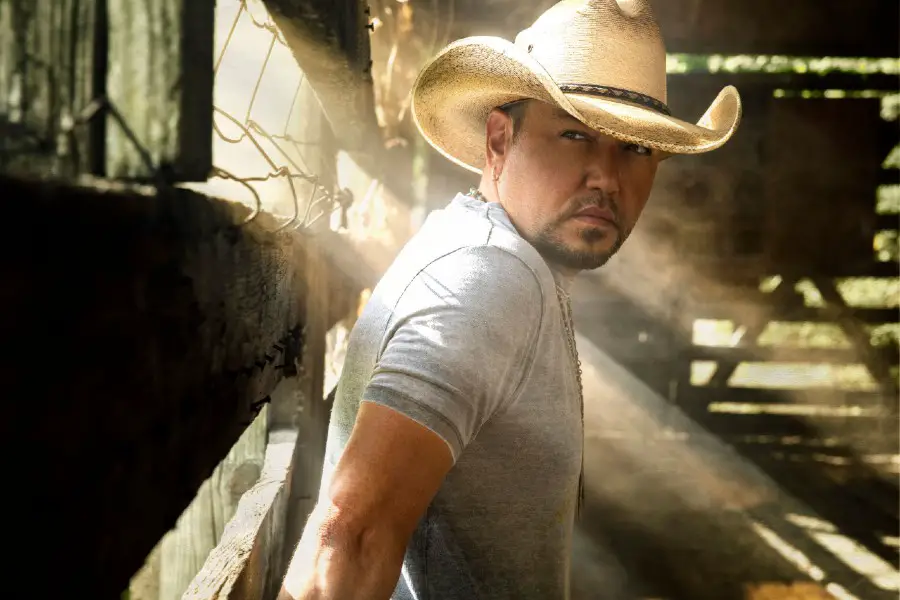 Jason Aldean is mourning the loss of one of his own. Aldean's longtime friend and security guard, Ryan "Rhine" Fleming, has passed away. Aldean shared the heartbreaking news on Instagram, revealing it was Fleming who saved his life during the tragic Route 91 Harvest Festival shooting.
"Man this is a hard post to write," Aldean said. "We lost one of our boys today. Ryan Fleming … was a friend I grew up with in Georgia. He was a bouncer at our favorite bar in Macon when he was 18, then went to work for the Sheriff's Dept. as he got older. When it came time for me to hire a security guy that I knew would always look out for me and my family, there was no question for me that person was Rhino.
"He came out and traveled the world with us and for years if [you] saw me, Rhino wasn't too far away," he continued. "He was the person who pulled me offstage during the Route 91 shooting and put his life in danger to take care of me and my crew. He was a good man and an even better friend. We will all miss you brother and thank you for having my back all these years. We love ya Rhino! RIP"
Aldean also shared the news on Twitter, showing Rhino on duty during one of Aldean's shows.
Thank you Rhino! See ya down the road one day bro.
RIP 💔 pic.twitter.com/DoV9H8EU66

— Jason Aldean (@Jason_Aldean) August 25, 2021
Aldean was on stage in Las Vegas when gunman Stephen Paddock opened fire. Aldean and his band and crew were rushed to safety, although a bullet was later found lodged in his bass player's guitar.
"I was confused," Aldean recalled of the tragedy (via Billboard). "I didn't know what was going on. My wife was eight months pregnant. That was scary. I didn't know where she was at. You're scared, you're nervous. It was just really chaotic. One of the words I summed it up with was chaos."
A cause of death has not been revealed. Everything Nash extends their deepest condolences.