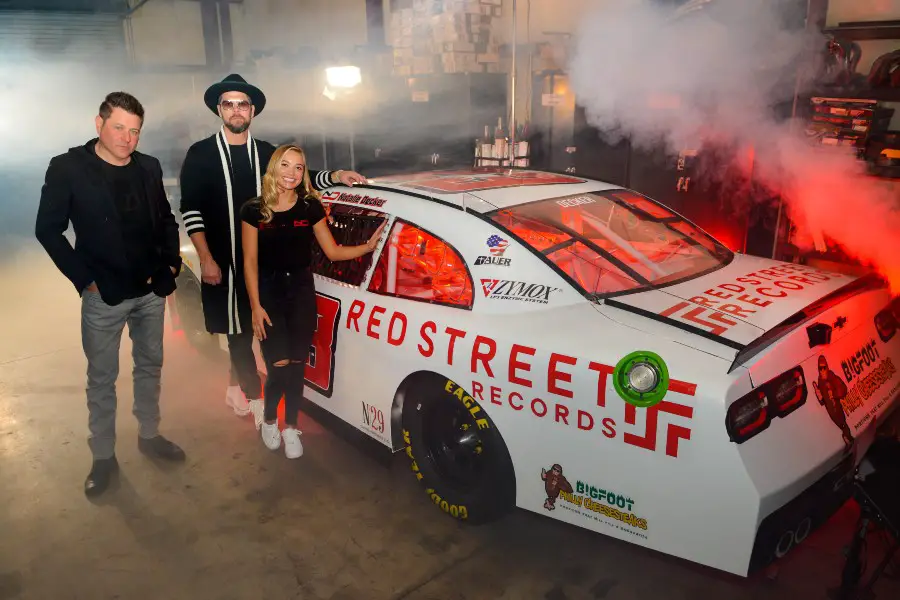 Jay DeMarcus and his Red Street Records is making history. The faith-based record label has been announced as the main sponsor for NASCAR star Natalie Decker's car, marking the first time a Christian record label has sponsored a NASCAR car. Red Street Records' own Jason Crabb appears on the car's hood.
"I was approached about three months ago, a little before Christmas, by a friend of mine, Todd DiBenedetto, a dear friend of mine that lives in Chicago," DeMarcus recalls to Everything Nash. "He and I have done several different business ventures together. And he said, 'I have a really cool opportunity that you may be interested in it for your record label.' I said, 'Well,  what are we talking about?' He goes, 'There is this young lady. She's 23, and she is so awesome. She's killing it as a driver. She's gonna drive the NASCAR Xfinity Series, and we could potentially be a sponsor.'"
As soon as DeMarcus got to talk to Decker and her family, via Zoom, he realized that Red Street Records would be the perfect sponsor for the rising NASCAR star.
"Immediately I was just taken with Natalie," DeMarcus recounts. "Her energy just jumped through the screen. It was unbelievable. We got to speak with her mother and father, and you could tell immediately that it was just a wonderful family, and her roots were really strong. I saw the drive and the passion in her. It reminded me a lot of myself and the work ethic that I appreciate in other people when they go after something they believe in, and achieving their dreams. So we talked about it, we worked it out and immediately pulled the trigger and became a partner with her."
"Natalie is a light and she is a wonderful role model for young ladies out there," he added, "and a great example of what you can do and what you can achieve. You set your sights on something and go after it."
Decker grew up being a fan of Rascal Flatts, never imagining that she would one day partner with one of the trio's founding members.
"My favorite song of all time is 'My Wish,'" Decker says, recalling one of Rascal Flatts'  early hits. "So I do love Jay, and we have that mutual friend, Todd, who introduced all of us. I got familiar with Red Street Records and Jason."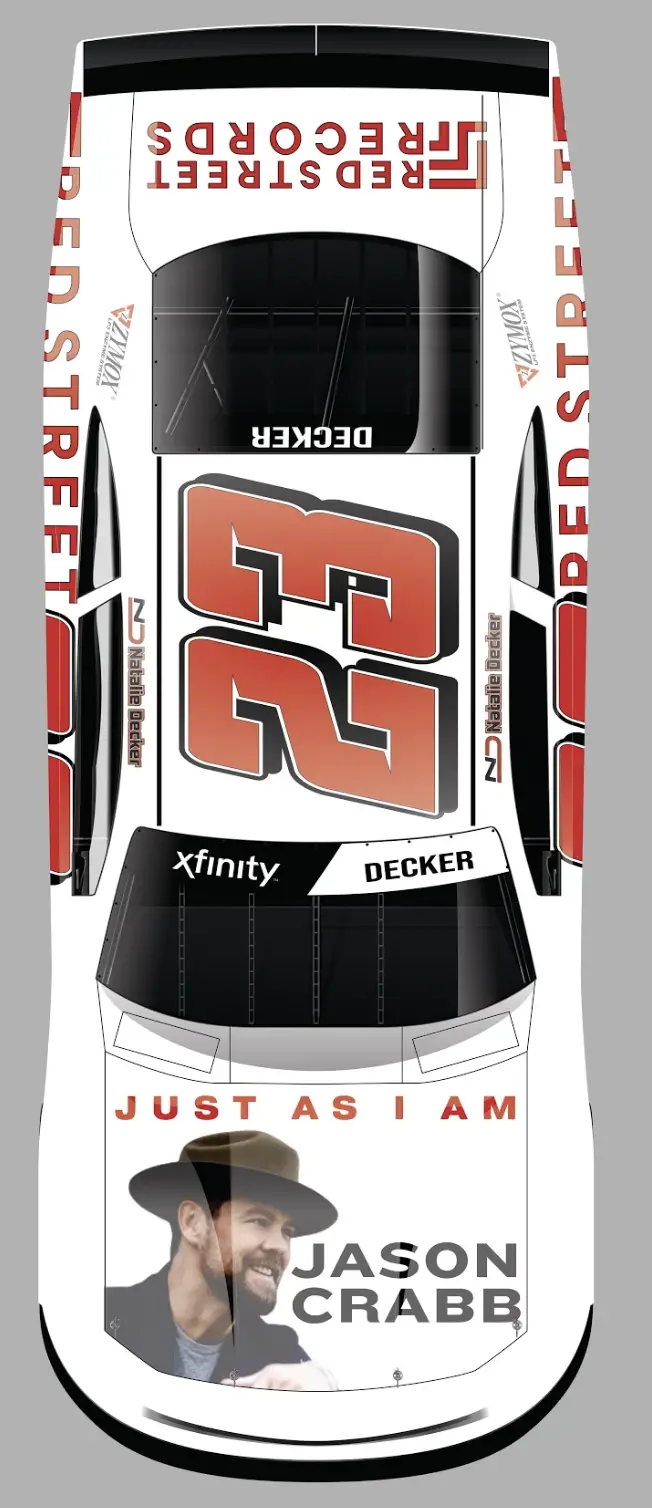 Crabb's face is on Decker's car, along with the title of his new single, "Just As I Am." The Kentucky native has had plenty of awards and career achievements over the years, including two Grammy trophies, but says seeing his image on a NASCAR car is unlike anything he has ever experienced.
"It's awesome to be with a record label that sees outside the box. I'm so thankful that they believe in me enough to even be willing to do that," Crabb shares. "I am thankful that they will be promoting the new single, 'Just As I Am' … Being here today when they unveiled the car, honestly, I teared up. I just got off the phone with my wife and I told her, 'I really could cry.' Moments like this, you don't expect. It's just a stamp of approval from the label, and for Natalie as well, and her team."
Crabb is the father of two girls, so being able to partner with Decker means as much to him personally as it does for his career.
"I don't even know what to tell everybody about her," Crabb admits. "She is a breath of fresh air. She's amazing. You'll be in the room with her for about 30 seconds and you go, 'Who's this rock star? Who is this girl?' Her personality jumps out at you. This is who you want to lead your girls, lead the young people in this world today, people like her. She's picked up the torch, and she's honored to do it."