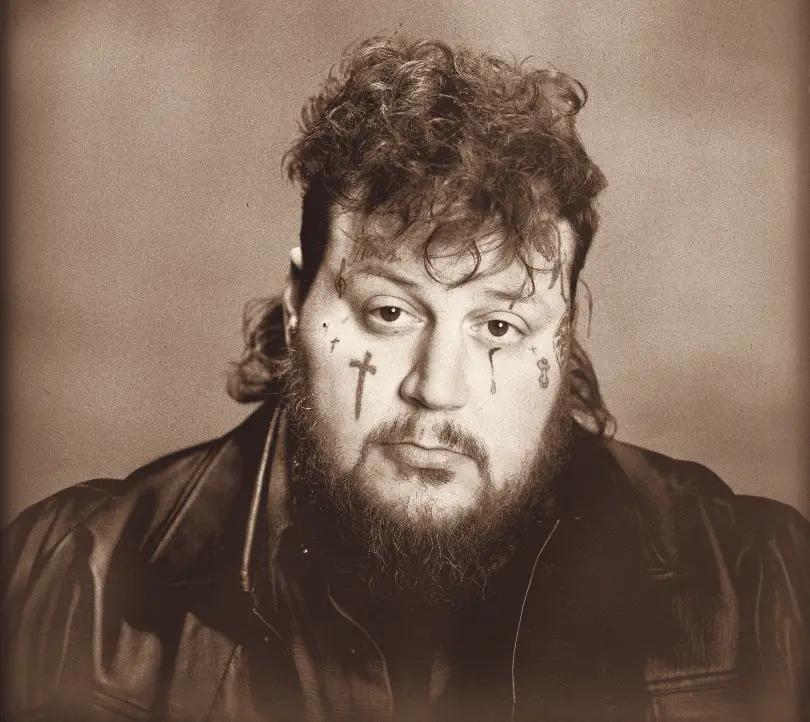 Jelly Roll credits his upcoming Whitsitt Chapel album to his daughter, Bailee, and her growing faith. The "Need a Favor" singer shares how Bailee's decision to start going to church on her own, and get baptized, is what led to all of the songs on his new record.
"Bailee approached me about six, seven, eight months ago about this little church she's been going to with all her cool friends," Jelly Roll tells Taste of Country. "And it's of a back-a– country road, it's in an elementary-through-high-school auditorium, maybe 80 people, and 20 of them are youth."
Bailee's desire to start attending church is one that Jelly Roll understands, on a very personal level.
"I too went to a 100-person church when I was a child," he says, adding that he is happy that his daughter's interests mirror his own.
"She wants to go to church, I'm in," Jelly Roll shares. "That's my kid. If she wanted to play soccer, I'd start reading books on soccer. If she wants to play cricket, I'm gonna figure out what cricket is, you know? But lucky for me, I knew a lot about church."
Not long after Bailee started attending church, she got baptized. The milestone moment made her famous father rethink his first country album.
"Her getting baptized, the crazy thing was just all the parallels," Jelly Roll says. "That's how much her at this church, let alone the baptism, impacted me — that I wrote a whole album themed around it."
Jelly Roll, who set a new chart record with "Son Of A Sinner," was so inspired by Bailee and her baptism, that all of Whitsitt Chapel is, in some way, tied to her and her growing faith.
"Somewhere along the way I stopped doing what I was doing and wrote an entire album, that I can honestly say Bailee inspired, because I thought about where I was at when I was 14," Jelly Roll reflects. "I wanted to get baptized at this little back road church. I scrapped, like, 70 songs that I had wrote for the album, and I started writing the album that day, the day that I went to go see the church with her,"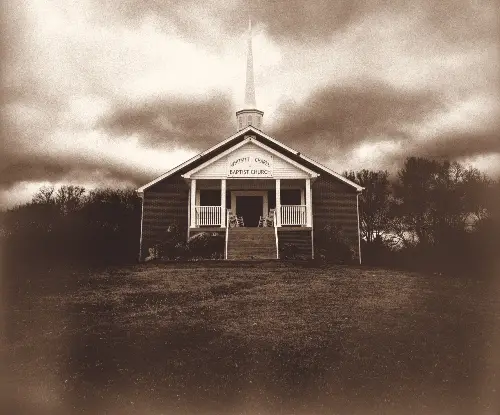 The 38-year-old named Whitsitt Chapel after the church he attended when he was growing up, which still exists today. He hopes the record inspires others to visit the church he once frequented.
"Wouldn't it be cool to have the record do so well that people just stopped by [the church]," Jelly Roll reflected to CMT. "Because you know, when you go to Detroit, you stop by Motown just to go to Hitsville and take a picture in front of the Hitsville sign. If I'm getting people to go to church, I'm doing something right. I don't care if it's to take a picture or not."
Jelly Roll will embark on his Backroad Baptism Tour in July, joined by a rotating list of opening acts, including Ashley McBryde, Chase Rice, Struggle Jennings, Caitlynne Curtis, Elle King, Merkules, Three 6 Mafia, Yelawolf and Josh Adam Meyers. Whitsitt Chapel will be out on June 2. Find all of Jelly Roll's music and upcoming shows, and pre-order the record, at JellyRoll615.com.