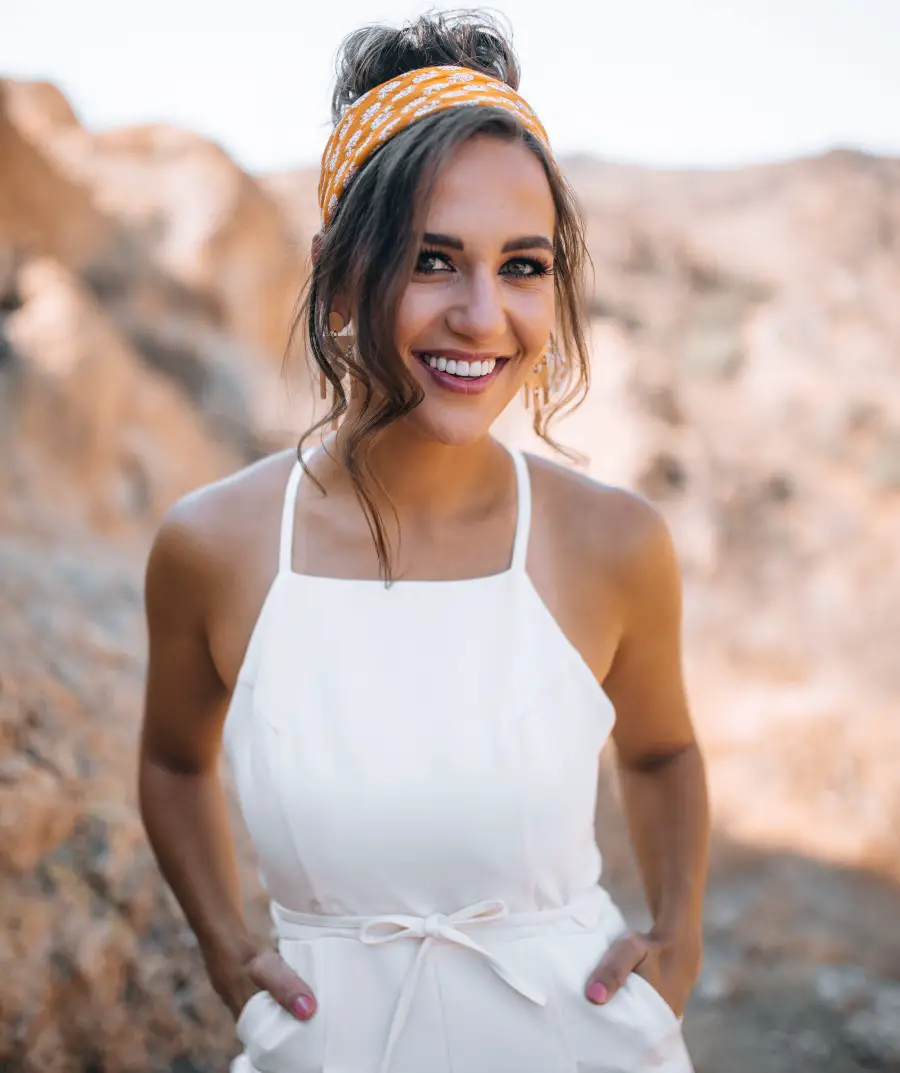 Rising star Jennifer Smestad has a brand-new single out, "Can't Have Mine." The song, which Smestad wrote with Shelby Darrall and Noby Sidez, was born from a personal experience one of her co-writers brought to the table.
"Shelby came in with the idea of, 'You took your time. Now you can't have mine,' because it's something she was going through at the time" Smestad recalls to Everything Nash. "I loved it and grabbed onto that quickly. I'm like, 'This is so easy to relate to because I've been through this more times than I wish.' It was so easy to place myself back in those situations and be like, 'How did I feel? How do people feel?' I have so many friends who go through this."
Smestad loved "Can't Have Mine" while they were writing it, but had no idea how quickly fans would latch onto the concept.
"When we were writing the song and recording the demo, I remember it feeling just sad and emotional," Smestad shares. "So when I posted on social media, I didn't realize until people started commenting how empowering it actually is to not only women, but to anybody in a toxic relationship."
"Can't Have Mine" follows another song, "Half the Man," which Smestad wrote about her father. The song, which includes her father in the video, has already garnered more than 18 million streams
"I am very close with my family," Smestad admits. "I actually always had a hard time showing my emotions when it came to anything, but especially music. So writing sessions were always very vulnerable and scary for me. And when I first started out, especially co-writing, it was all kind of just made up stories, superficial stuff, or stuff I had been through in the past."
When Smestad wrote "Half the Man," she never imagined she would actually share it with the world.
"I thought I probably was never going to release it," Smestad says. "I just had to get my emotions out … I'm so close with my family. My dad has supported me, of course financially my entire life and our family, and physically has been the biggest teddy bear in physical support and emotional support. So I love that that's the song that took off because it's about him, and it's a full circle moment for me. And he deserves it."
Smestad has overcome a lot to be able to release music at all. The Arizona native has battled Tourette's Syndrome, OCD and anxiety, all to be able to do what she believes she is called to do: make music.
"At 10 years old, I was diagnosed with it with Tourett'e Syndrome, OCD and severe social anxiety," Smestad reveals. "All of it was severe. So it was of course a huge obstacle in my life, especially being 10 years old, the most shy girl you'll ever meet, dealing with all of this. I still wanted to do music, and I felt like it was impossible. I felt like I probably would never be able to do it because I'd never be normal."
Smestad might have had plenty of hardships, but even as a young girl, she learned to power through them, refusing to give in to her challenges.
"I always had this drive and determination in me," Smestad says. "In school I had the option to take a special curriculum, where I could have extra time to do homework and extra time to take tests. And I never accepted it because I wanted to be treated just as everybody else. I wanted to challenge myself just like everybody else. And I believed in myself enough to be like, 'I don't want extra special help.'
"But it was a struggle," she adds. "It was the hardest thing for me to be in public. I tried to hide my disorder from everybody. I did hide it from everybody as much as I could, which caused me to go home and completely explode."
Smestad credits her faith with being able to battle so much, and emerge healthy and whole through it all.
"I'm very strong in my faith," Smestad says. "It's the one thing — that and the support of my family. I could not have gone through everything I've been through without their support. My mom had an entire prayer group going for me. So I believe in the power of prayer. My mom would also always tell me that I was going to inspire some people one day and God's going to use what I've gone through for good.
"I didn't believe her at the time, but she definitely was right," she concludes. "And God has used it for good. I still struggle with everyday insecurities,  and I know that God's going to use that for good too. He already is using it for good."
Smestad is signed to RECORDS Nashville. All of her music can be found by visiting her website.
Photo Credit: Courtesy of Monarch Publicity / Ryan Noble