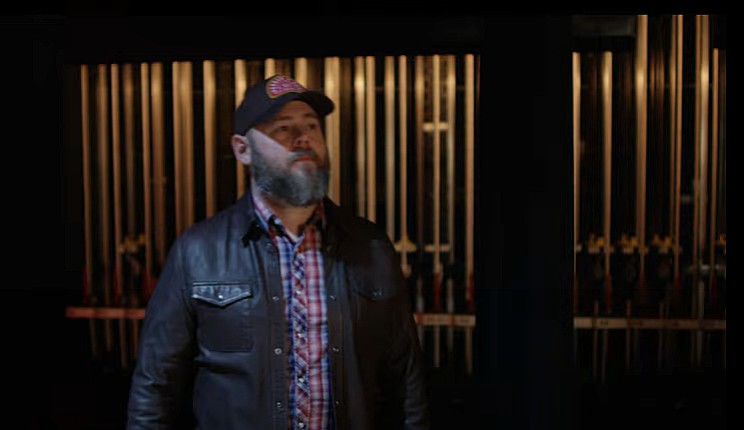 Todd Tilghman's highly-anticipated video for "Jesus and You" is out! The video was shot in Meridian, Mississippi, where Tilghman, his wife Brooke and their eight children lived until he left his job as the pastor of a church, and moved to Tennessee after winning The Voice to focus on music.
"'Jesus and You' is actually a song — it's really about why I do the things I do," Tilghman told Everything Nash. "But it's also about the things that play the most pivotal roles. So of course it's Jesus, and of course it's my family, but one of the major things that made me who I am is my hometown, Meridian, Mississippi, where I lived. So I hope that you see that Meridian is not only a backdrop, but also a really pivotal character. Meridian is just as big a part of making me who I am as almost anything else."
Tilghman might still be a pastor, if he didn't consider the message he wanted to share with his sons and daughters.
"I am a play it safe kind of guy. I'm not big on taking big risks," Tilghman said in a video shared on social media. "And so, with this leap that I've taken with music, especially at this part of my life, it is really scary, but one of the reasons I do it is for them. I want them to see that you really can go after something that seems impossible to everybody else.
"And also, my kids … they may not even know what they're doing, but they're so supportive," he boasts. "They're really like the board of directors of my fan club, I guess. They are so, so supportive and so good. Honestly, my hometown, my wife, my kids, I just don't feel like I can tell the story without them, because this story is about them."
Tilghman might not be working in a church anymore, but he is still just as determined as ever to share his faith, and maybe more.
"It's almost like I'm trying to smuggle the message in," Tilghman told Everything Nash. "Like 'In a Heartache' —  you love people, but it's hard. Loving people is hard, but it's worth it in the end. So if I had to do it all over again, I would. It's also one of the main conversations that I've had with a lot of people. Especially if you look at country music — if a country artist comes out and says they're Christian, the church goes nuts. But if a Christian person says they're going to be a country artist, it's like, 'Hmm.'"
Download "Jesus and You" here.