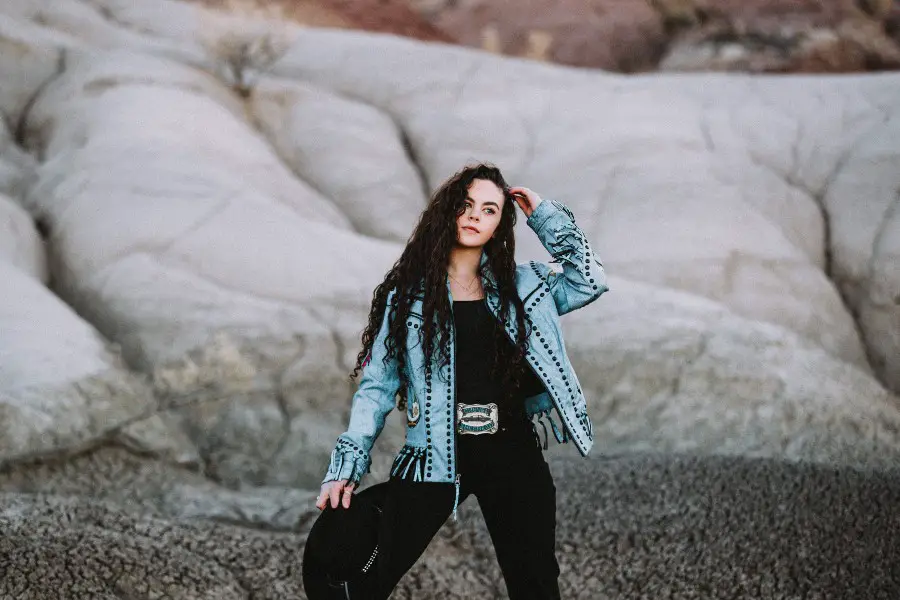 Chevel Shepherd's Everybody's Got a Story EP is out! The seven-track record features songs by Kacey Musgraves, Shane McAnally, Brandy Clark and more — an impressive project for Shepherd to use to make her mark in country music.
"Right after I won The Voice, I had been wanting to put out music so bad, and I had been waiting so long," Shepherd recalls to Everything Nash. "I recorded it in the end of 2019, around then, and I was just so proud of it. And I was like, 'I wish this would come out tomorrow because I love every song so much.' I love the whole project, and it was something that I have been wanting to do for so long, my whole entire life. And so finally putting together a project that's being released for people to hear all of it, the whole package, I'm really, really excited."
Shepherd managed to get not one but two songs written by Musgraves and McAnally on Everybody's Got a Story, thanks to her former coach on The Voice, and good friend, Kelly Clarkson.
"Kelly Clarkson actually got those two songs sent to her for me," Shepherd reveals, speaking of the title track and another song, "Just Like the Circus." "She sent them over to me. and I listened to them and I was like, 'Oh my God, yes, I have to record these, because I love songs that tell stories.' Kacey is really good at telling stories, and she's such an amazing writer and singer. So is Shane McAnally, who's also on the songs as well.
"Whenever I listened to them, I was like, 'First, everybody's got a story that tells so many different aspects of life, that so many other people go through it. I have to do that one,'" she adds. "And 'Just Like the Circus,' it had a really cool, cool vibe to it. I listened to them and fell in love with them and knew I had to record them."
Shepherd might be a few years from being old enough to drink, but she isn't afraid to tackle mature subjects in her music.
"I've always had a really old soul," shares the singer. "I've been told that quite a few times. It's all about the story for me, and the connection. And even though I am 18, I haven't lived a lot of life yet. I try and connect, put myself into the lyrics to the song and really make sure that I feel it so that people know that I feel it just like they're going to feel it."
Everybody's Got a Story is pure country, hearkening back to some of Shepherd's biggest influences in the genre.
"I love Loretta," Shepherd says. "She's definitely one of my favorites. I look up to her as a musician and as a person. She's always stayed true to herself, and never strayed away from that. And then I look up to Tanya Tucker, Gretchen Wilson, The Chicks. I look up to all of them. There's a lot of musical influences on my record that stem from them, because that's the music that I grew up listening to, but I always make it my own. But my influence, my biggest one would have to be Loretta. And I also love Dolly as well."
Everybody's Got a Story might have just been released, but there is likely plenty of new music coming from Shepherd in the hopefully near future.
"I've been working on an album already," the New Mexico native says. "I don't know if that's going to be released this year or not. I've been also working on music videos. I just got done doing one. So maybe it's not a whole albums, it's singles a few times this year."
Everybody's Got a Story is available at ChevelShepherd.com.