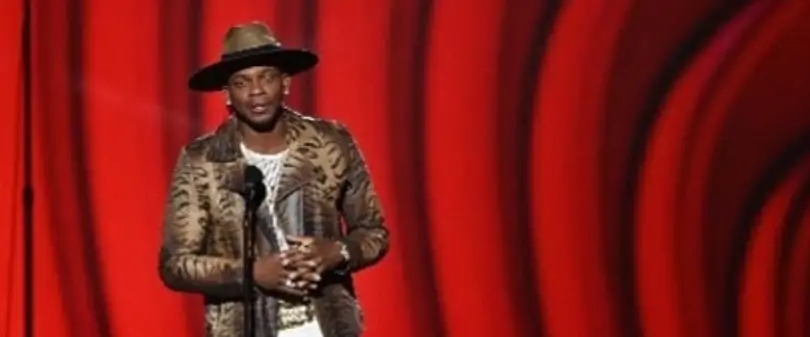 Jimmie Allen just announced the release of his third album, Tulip Drive. The record, which will be out on June 24, is a collection of deeply personal songs, honoring his family's legacy. The record's name is the street his late grandmother grew up on, paying tribute to his grandmother, Bettie Snead, who passed away in 2014, and his father James "Big Jim" Allen, who passed away in 2019.
Allen honored his heritage with his Bettie James and Bettie James Gold Edition records, but wanted to continue to honor both his grandmother and his father with the new project as well.
"A lot of the songs on this album are from that time period," Allen says. "This is the first album where a lot of the songs are actually written based off a lot of my own personal life experiences – from relationships, the hardships of life, to the parties & the good times. A lot of these songs are based off things I went through when I was in later in high school and college, at a place where I was just learning a lot of life lessons from my grandmother. I wanted to honor her by naming this album Tulip Drive, after the street she lived on in Lewes, DE."
One of the songs on Tulip Drive is also Allen's current single, "Down Home," with both the song and video honoring his late father. Allen performed the song at the 2022 Grammy Awards, where he was nominated for Best New Artist.
"It's a song that's actually helped me … in the midst of missing my father," Allen said (via The Country Daily), "I think about him seeing everything I've got going on and it's like… even though he's gone, he's always with me. I hope this song finds its place in the world and this song helps people that have lost not only a father, or a parent, or a loved one just like the song has helped me."
Allen wrote "Down Home" with Cameron Bedell, Rian Ball and Tate Howe, sharing the pain he feels about the loss of his father in the poignant tune.
"I just talked about him and let him know that we miss him, and he's the reason why I fell in love with country music," Allen recalled to CMT of the day he wrote "Down Home." "I feel like it was time. I feel in the right place, mentally, where I wanted to write that song, and I wanted to play it out for me. But also, there's a lot of other people that lose a parent, and they're going through the same thing."
Allen is currently on his Down Home Tour. Find all of his music and tour dates at JimmieAllenMusic.com.