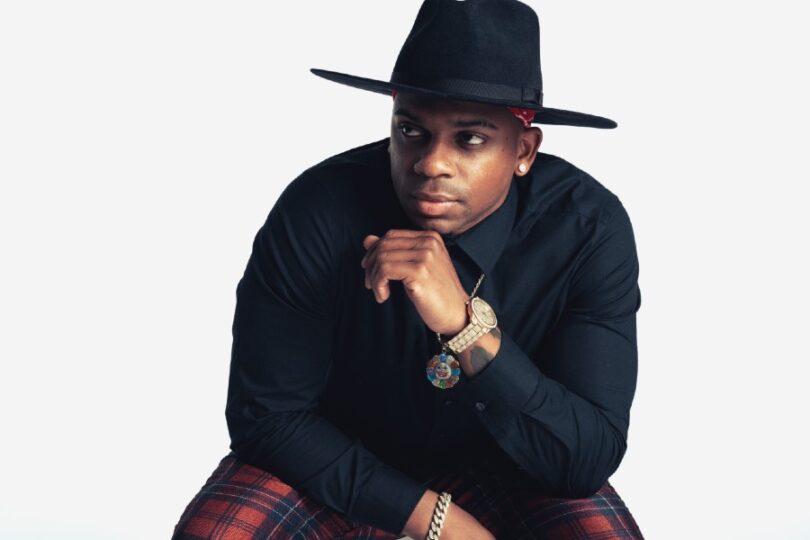 Jimmie Allen had plenty of guests join him on his latest Bettie James album, including the late Charley Pride. Pride and Darius Rucker sing with Allen on "Why Things Happen," one of the last things with Pride's voice on it that was released before he passed away last year.
"It was the best thing ever," Allen gushes to Everything Nash. "It was like, imagine someone in your life that they're the reason why you feel comfortable doing something — the ultimate inspiration. And so for me, being a Black kid growing up in Delaware, listening to country music, we didn't really see anybody on TV that looked like us. So the thought of being a country artist was cool, but how realistic was it?
"For me, he was the one that made it possible for me to see an example, 'Okay, this is doable,'" he adds. "So to do a song with him and become friends with him, to me that was bigger and better than any award I could ever get. It doesn't get better than singing with Charley Pride, for me."
In the last year, among the tragic deaths among Black Americans, and the recent Morgan Wallen tirade, Allen has offered a peaceful and compassionate response through it all. It's a stance that may not be easy, but one he insists is necessary if progress will ever be made.
"People look up to two people in life. They either say God, or they say Martin Luther King," reflects the singer. "And the thing about both of those figures is, they're all about forgiveness. You definitely hold people accountable … If Martin Luther King can forgive people that hung his family members, come on.
"Everyone wants forgiveness, but not everybody wants to give it," he remarks. "People forget that forgiveness isn't about the other person. It's about you. It's about you releasing that weight off for you, so you don't have to carry all that. And the only way to make the world a better place, which we all say we want, is to go through the hard stuff."
Allen acknowledges that addressing some of the issues within the past year has been a challenge, albeit a necessary one.
"The only way to get to where you want to go is to go through it," Allen notes. "You can't go around it. You can't go over it, because it's still going to be there. And I feel like that's the problem with so many things in the world. It's like walking on a rug. If you keep sweeping crap under the rug, eventually that rug is hard to walk on, and at some point you have to deal with it. I feel like it's a lot easier to just deal with each pile of dirt by itself, rather than making this big old mountain out of it. They want to come back and handle it, and by that time it's too late. So no matter how difficult I feel forgiveness or whatever it might be, or how unpopular it might be for me, that's what I'm going to do."
It might have been easier, and justifiable, for Allen to lash out in anger several times within the last year, but he chose to do what he felt in his heart to be the best thing for him, regardless of the opinions of others.
"I never wake up in the morning and say, 'Hmm, what can I do today that people will approve of?' I don't really care what people think about me. I never have. I probably never will because I feel like the only opinion that matters of you is yourself. No matter what you do, people are either going to agree or not agree. So I feel like the best thing you can always do in life is make decisions that you can sleep with at night. And that's just what I try to do."
Purchase Bettie James at JimmieAllenMusic.com.