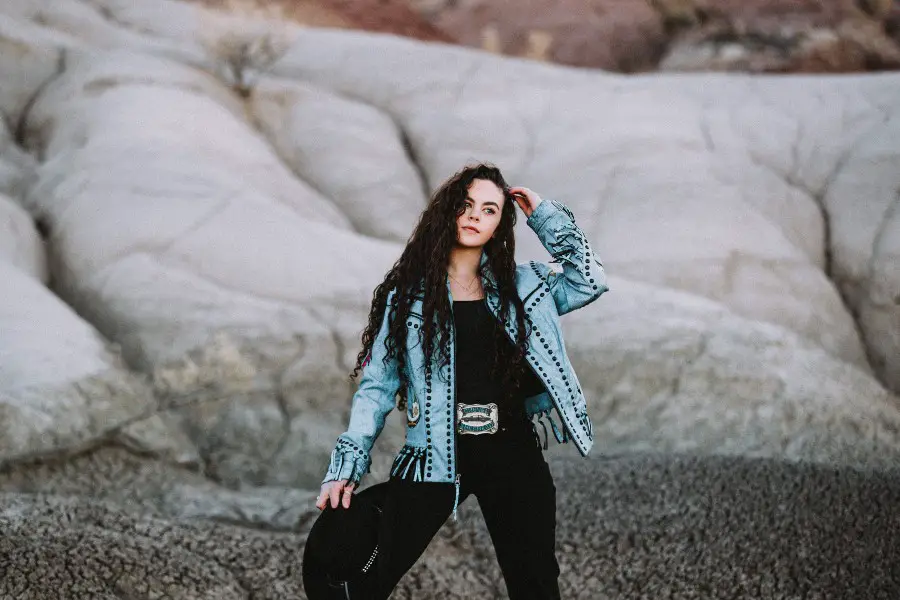 After releasing her holiday A Good Ol' Country Christmas album, Chevel Shepherd just announced the release of her EP, Everybody's Got a Story. Kacey Musgraves, Shane McAnally and Brandy Clark co-wrote the title track of the new project, which will be out on March 26.
"I grew up loving artists like Loretta Lynn, Reba, Tanya Tucker and The Chicks. I love the stories a great country song can tell," Shepherd says of Everybody's Got a Story. "It's real – and you can tell it's real. My time on The Voice really helped me get a sense of what fans are craving, and I hope with this EP I've delivered on the promise to bring them that classic country sound but uniquely me. Each song on my EP is different and represents who I am as a person and as a country artist."
Shepherd won Season 15 of The Voice in 2018, when she was just 16 years old. Although she quickly won the hearts of fans with her powerful and unique voice, the New Mexico native admits she never thought she would be crowned the winner.
'I actually never once thought that I would win," Shepherd admitted to Everything Nash. "I had no idea what was going to happen. I just was having fun, and was just living in the moment. I told myself, 'If I go home today, this was God's plan.' So I just was in the moment, and enjoyed every night I performed, and every night I got to spend with other contestants. But that finale night, whenever it was us four, I had no idea what was going to happen. And whenever I was up there standing there with Chris Kroeze, he was the runner-up, and it felt like five hours before they actually said one of our names.
"It took me a second because both of our names start with C," she continued. "So I was like, 'Did they say Chris or Chevelle?' It was fun. My mom was in the audience. She was trying to text my dad and tell him that I had one won The Voice, and she never got to send the text, because everything was so crazy. But I never once thought that I might actually win it. I wanted to win, but I never knew that I might, because everything could change. It was all in America's hands."
Musgraves and McAnally also co-wrote "Just Like the Circus." Find all of Shepherd's music by visiting her website.
Everybody's Got A Story EP track listing:
1. Everybody's Got A Story (Kacey Musgraves, Shane McAnally and Brandy Clark)
2. Southern Boy (Cassidy Lynn Alexander and Kellys Collins)
3. Mama Got the Chair (Nora Collins, Nick Donley and Dave Fenley)
4. Good Boy (Kellys Collins and Bill Luther)
5. Just Like the Circus (Kacey Musgraves, Shane McAnally and Ashley Arrison)
6. The Letter (Julie Wood and Kellys Collins)
7. Snakes (Kellys Collins, Simon Reid and Baylor Wilson)