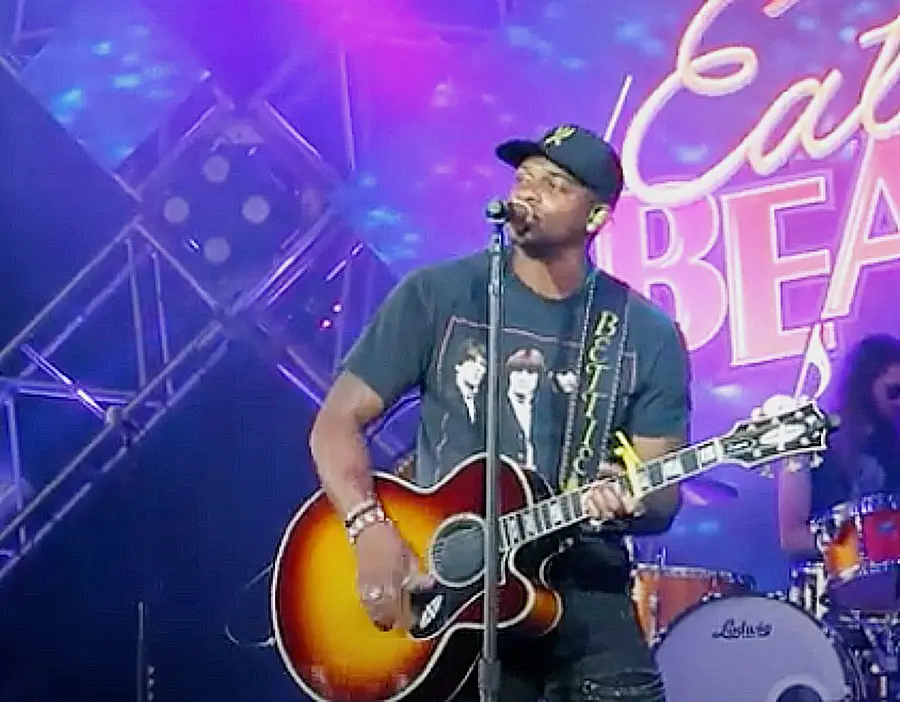 Jimmie Allen's recent Bettie James album includes collaborations with the late Charley Pride, Darius Rucker, the Oak Ridge Boys, Mickey Guyton and more. The seven-track record was a bucket list item for Allen, who hints there is more music coming from him in the near future, including perhaps a record with even more duets.
"I'm going to name, for awhile, my albums after streets," Allen reveals to Everything Nash. "I did Mercury Lane, the street I grew up on, and I did the Bettie James album, and then the next album is going to be called Tulip Drive. We're trying to figure out if we're going to release Tulip Drive first, or I'm sitting on a bunch of other collaborations. We might do a Bette James deluxe version, because I'm sitting on so many collaborations right now, just in the bank and I'm just like, 'Let's just put them out and see.'"
It might be unconventional to keep releasing projects featuring other artists, but Allen has never worried about the opinions of others.
"I love collaborations," Allen admits. "I think it's fun. Someone at a different label asked me, 'Jimmy, do you think you're doing too many collaborations?' I said, 'No.' In every other genre, they collaborate all the time. And if you look at the creation process of a song, the whole thing is a collaboration until the performance of it. The songwriting, there's a collaboration of productions, a collaboration in the mixing and the mastering, the marketing plan around it. Everything else is a collaboration except for the performance most of the time.
"I love working with other artists," he continues. "They bring energies too. They bring energy to the song. Somebody was like, 'Do you think that'll hurt your career?' I said, 'I'm confident in who I am. I don't mind sharing a song with someone else.' Especially when it goes both ways. Somebody else can bring energy to the song that you couldn't bring. And also, you get a chance to introduce each other to each other's listeners — one of the best marketing things out there, in my opinion,"
Allen's current single is "Freedom Was a Highway." The song, which includes Brad Paisley, was written by Allen, along with Ash Bowers and Matt Rogers, and inspired by nostalgia for his childhood in Delaware.
"The song was just about going back and thinking about the favorite roads I used to drive down in Delaware," Allen shares. "Whether it was summertime, or whether it was winter, there's memories attached to each road for me for me, when right now I just wanted a nostalgic song to tie me into home. I've heard stories from certain people here. They think of their favorite streets in their hometown. Most people either love where they're from, or they love where they live, but they can picture driving around during the summer with the windows down, and their favorite location.  I feel like that song was a cool summer, ride-around, sing-along song."
rchase Bettie James at JimmieAllenMusic.com.