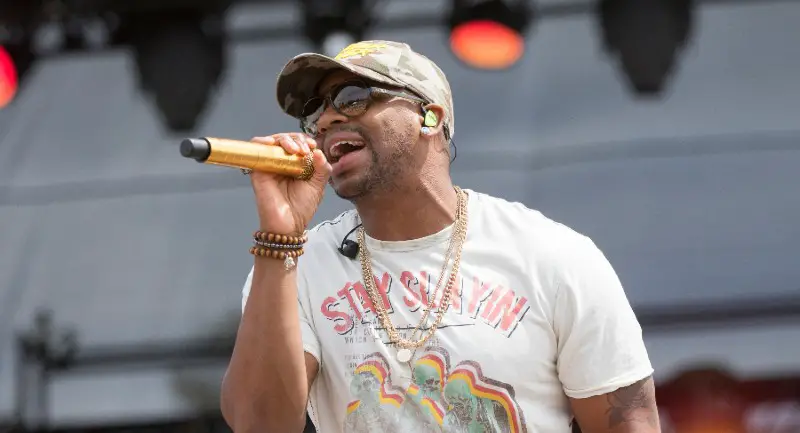 Jimmie Allen has been to Walt Disney World more than 70 times, and will continue to visit the theme park as often as his schedule — and his budget — allows. But while the Delaware native does enjoy all aspects of the amusement park, he says there is a very valid reason why he keeps returning to Disney so often.
"First when I was a kid, I just loved the movies," Allen tells BroBible. "But then I started having an obsession with Walt [Disney], because Walt's a guy that had a dream. He had a goal he wanted to reach. His first character, Oswald, was stolen from him, and instead of giving up, he came back, took out loans and bet on himself.
"He took out loans, knowing he had no way to pay it back," he continues. "He didn't come from a bunch of money. He didn't have a handout. He worked for everything he had. And then he went and created Mickey, who he was going to name Mortimer at first, by the way. Thank God he did not do that."
Allen is so fascinated by the Disney creator's ability to think up something in his mind, and then carry it out in real life.
"He made it happen," Allen reflects. "Walt was a dreamer. He executed his plans and he made it happen. So Walt is a huge inspiration. And every time I go to Disney, I ride rides sometimes, but for me, it's my spot. Everybody has a place where they get inspired, and for me, it's Disney World."
Allen, who proposed to his Alexis Gale, at Walt Disney World, recently revealed that they secretly got married in 2020, but didn't announce it until after their lavish wedding, held in May.
"I wanted to be a dad and do music, that's it," Allen tells People. "I never wanted to get married. The whole husband thing was not something I ever wanted to do. But Alexis changed that. Now, I like it. It gives me some security — she can't just be like, 'I'm done.' Divorce is a lot of paperwork!"