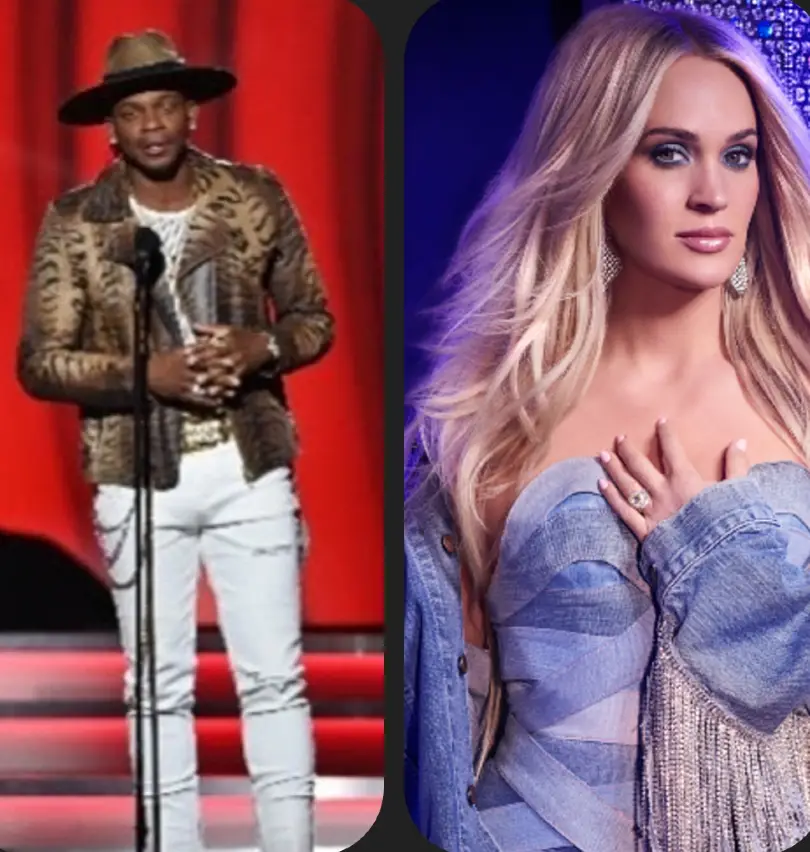 Jimmie Allen earned one of the most coveted tour spots, when he was invited to join Carrie Underwood on her upcoming The Denim & Rhinestones Tour. The Delaware native is grateful for the opportunity, one he says might never have happened if he had not chosen to be a man of his word.
Allen was slated to perform for a charity event in New Jersey, the Concert for Hope, booked before he was invited to also appear at the Billboard Music Awards that same night. Allen admits he debated whether he should keep his commitment or attend the music industry event.
"I have this firm belief that when you make a commitment to do something, show up," Allen shared ahead of his No. 1 party at SESAC for both "Make Me Want To" and "Freedom Was a Highway." "Long story short, I'd agreed to do this charity event for this car dealership in New Jersey on Sunday. It was the same day as the Billboard Awards. I had an opportunity to be at the Billboard Awards, and I'm really sitting there like, 'Man, do I cancel this charity?' I canceled it last year, 'cause my daughter was born. I'm like, 'Man, do I cancel it, and go do the Billboard Awards? It would be great for my career, or do I still do this?'"
Allen took a full day to weigh his options, before deciding he needed to stick with his original commitment and do the charity event as planned.
"We passed on the Billboard opportunity, and we did the charity thing," Allen said. "It was probably one of the best decisions that I've made just because I got to see the organization that benefited, and all the people that were there. But literally the same day I passed on the Billboard opportunity and agreed to do the charity show,  the Carrie tour offer came in that same day. It's crazy. I tell people, 'Always try to do the right thing.' … My decision to do the right thing was made before that, but it's great how life can reward you sometimes for doing the right thing."
Allen, who kicked off 2022 with his own headlining tour, will experience a career first when he joins Underwod on the road this fall.
"I was overwhelmed and excited," Allen said of the opportunity. "I've never been on the road with a female act headliner before, and I've always wanted to. I think it will be fun. I'm just hoping as an opening act, we can keep her crowd entertained and ready for her when she gets on there. The last thing I feel like you should do as an opener is for people to be bored to death, where they're half asleep by the time the headliner gets on and they;ve got to warm the crowd back up. …I love Carrie's voice. I love big singers, and I love that she wears a lot of bling and sparkle, 'cause I do too."
Allen's third studio album, Tulip Drive, will be out on June 24. The Denim & Rhinestones Tour kicks off on October 15. Find all of Allen's music, as well as a list of his upcoming shows, at JimmieAllenMusic.com.