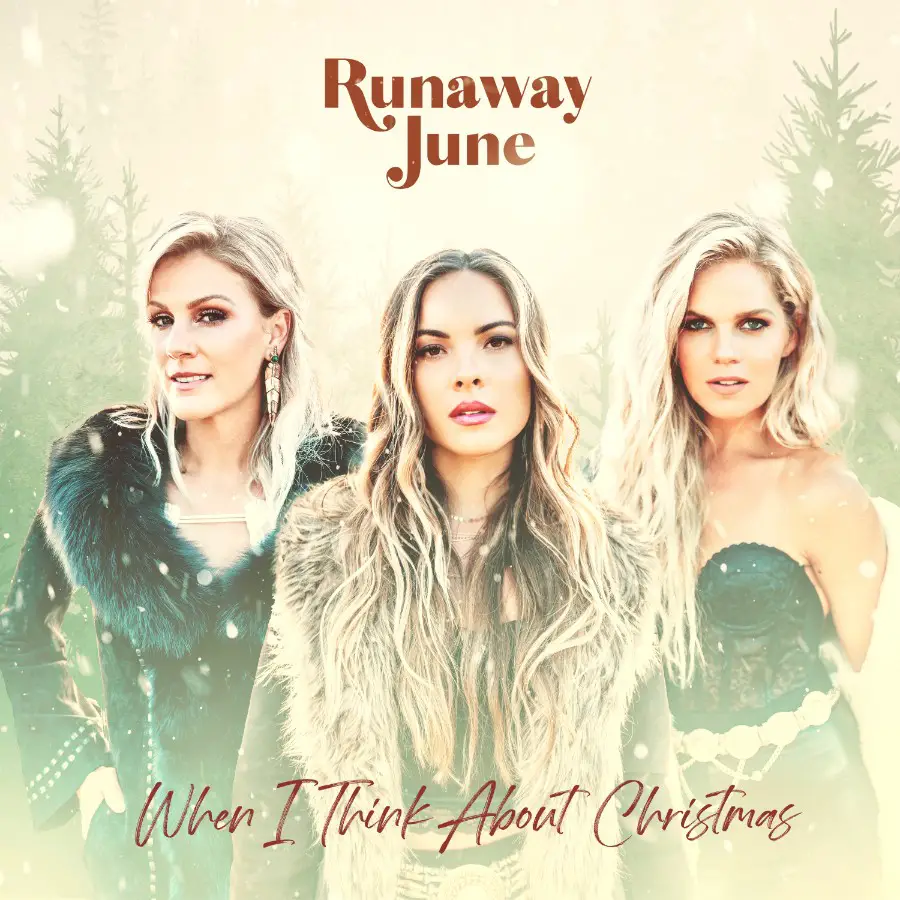 Runaway June just released their first-ever holiday EP, When I Think About Christmas. The five-track project is another first for the trio, marking the first set of tunes for the trio since the addition of Natalie Stovall, who joins Naomi Cooke and Jennifer Wayne, replacing the space left vacant when Hannah Mulholland left earlier this year. But the idea for the project came not so they could record new music with Natalie, but to bring some cheer to the world, and themselves, in the midst of such a challenging year.
"I love Christmas so much. In such a difficult year, it felt so good to sing music that automatically brings me joy," Natalie told PopCulture.com. "Christmastime you hear that music and we're all very aware of the way that music transports you and not just your brain, but emotionally. You immediately feel something when you hear songs that you love.
"And so to be able to sing songs that I love and already associate with joy and happiness and family and togetherness and unity, it was such a gift in the middle of such a divisive and uncertain year," she continued. "It's like, 'Oh, okay, cool. Christmas music is going to make me feel really, really good this summer."
While most years Natalie wants to wait until closer to the Christmas season to sing Christmas songs, this year summer felt like the perfect time to crank out songs that brought her happiness.
"Normally I feel like singing Christmas songs all summer long would be annoying, but it was just, this was the best year ever to record a Christmas album," she acknowledged. "I do think that Christmas is going to be a lot more emotional this year than it even normally is."
When I Think About Christmas includes three classic holiday tunes," Sleight Ride," "O Holy Night" and "Let It Show," along with two originals, "Christmas On the Radio" and "When I Think About Christmas," the latter co-written by Jennifer.
"Normally you'd think that there'd be a long deliberation because there's so many great Christmas songs, but it just kind of came together," Natalie shared. "It was just cool. It was fun. It was exactly what music should be, which was just playing around with sounds and it just is cool."
Purchase When I Think About Christmas at  RunawayJune.com.