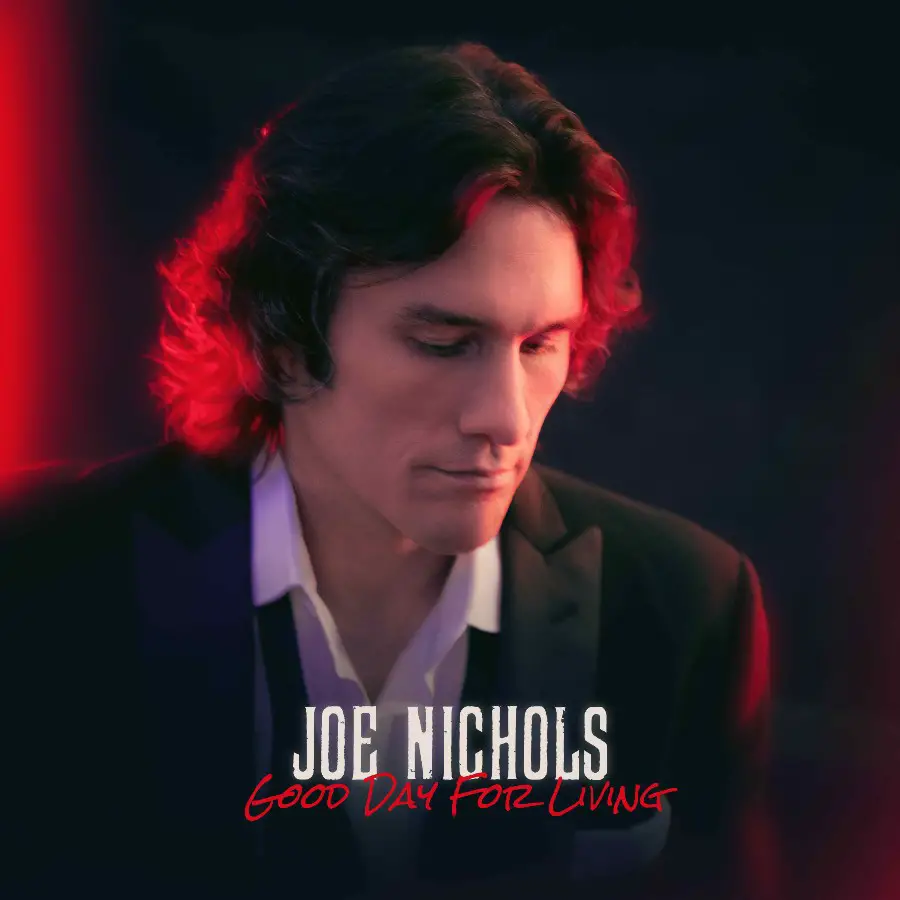 Joe Nichols is kicking off 2022 with new music. The 44-year-old will release Good Day for Living on February 11, marking his first release of new music since Never Gets Old came out in 2017. The 13-track record includes songs written by hit writers like Chris Janson, Rhett Akins and Emily Shackleton, among others, as well as features a collaboration with Blake Shelton on "I Got Friends That Do."
"For the first time in a long time, I don't feel any pressure," Nichols says of the project. "I'm around great people. I'm the type of person who's always striving for more, but I've reached a place where I'm grateful for everything I've accomplished so far. It's been such a good run. I feel at peace, and that has freed me up to make new music that's very honest."
Good Day For Living also includes Nichols' current single, "Home Run." The Arkansas native just premiered the video for "Home Run" on CMT.
"I'm the luckiest guy I know, and this video is proof," Nichols tells CMT of the video, which was directed by David "Doc" Abbott, and shows Nichols enjoying coming off of the road and enjoying a sweet reunion with his family. "I was touched by how accurately David captured how I am with my family at home.
"'Home Run' is the first video I got to shoot with my family," he adds. "It felt so good to see them enjoy some camera time and shine on screen like they do in real life. It was a special day having my mom, my sister, Heather, and my two youngest babies on set."
See a track list for Good Day For Living below. Pre-order of the record is available here.
Good Day For Living Track List:
1. "Brokenhearted" (Rhett Akins, Marv Green, John Thomas Harding)
2. "I Got Friends That Do" (feat. Blake Shelton) (Danick Dupelle, Tebey Ottoh, Jimmy Thow)
3. "Home Run"* (Ashley Gorley, Dallas Davidson, Ross Copperman)
4. "Dance With the Girl" (Jason Gantt, John Pierce, Emily Shackelton)
5. "I Wanna Be Your Tonight" (Philip O'Donnell, Wade Kirby, Marv Green)
6. "Good Day For Living" (Dave Cohen, Bobby Hambrick, Neil Mason)
7. "Screened In" (Neil Thrasher, Anthony Jerome Martin)
8. "That's How I Grew Up" (Steven McMorran, Josh London, Adam Craig)
9. "Reckon" (Derek George, Randy Montana, Jeremy Stover)
10. "Why Can't She" (Adam Craig, Jon Nite, Matt Rogers)
11. "One Two Step Closer"* (Justin Lantz, Clint Daniels, Lance Miller)
12. "Hawaii on Me"^ (Chris Janson, Will Nance, Kelly Roland)
13. "She Was" (Neal Lee Coty, Jimmy Edward Melton)