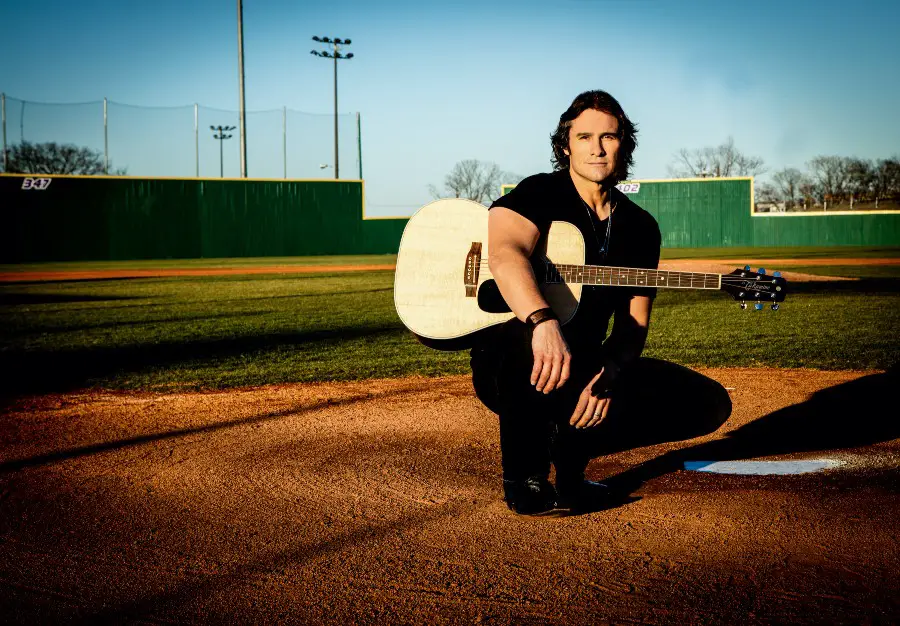 Joe Nichols is back, and better than ever. The country music hitmaker just dropped "Home Run," his first new single in three years. The song is from his upcoming new album, his first on Quartz Hill Records, where he inked a record deal earlier this year.
"It's more than a great hook; it's a great message, too," Nichols says of the song. "After the year we've had, we could all use a little bit of a break, just to step away from the rat race for a while and get back to our roots. We could all use a reminder of what home feels like."
The 44-year-old had "Home Run" for a while, waiting for the right time to release it.
"I got this song at least a year and a half ago," Nichols told Digital Journal. "Benny Brown had sold Broken Bow Records but we still kept in touch and he told me that if I ever needed songs, he was here for me. He sent me this song and I thought 'This would be a great one' and then I demoed it and it came out great on the demo. Then, Benny opens up a new label and tells me that he wants me on his roster, and he told me to bring that song and to cut it. Sure enough, we cut it, and it came out really cool,"
Nichols hasn't shared too many details about his upcoming record, but it does seem like it will likely be rooted in the traditional country music that he loves.
"I think I'm more comfortable just singing country songs, traditional country songs," Nichols tells Six Shooter Country. "I think the worst thing a person can do, the worst thing an artist can do is have a song that's a big hit that they don't like in two years, because maybe the trend has passed. You know, 'Gosh, I've gotta sing this for the rest of my life. I'm miserable!' I'd just rather sing country songs. I don't know how popular it's gonna be, but I like the old stuff. I like traditional stuff, and it seems to me that's kind of making a comeback as far as popularity goes. That's good for a guy like me; that's kind of my wheelhouse."
"Home Run" was written by Ashley Gorley, Dallas Davidson and Ross Copperman. The song is Nichols' first single since "Billy Graham's Bible," from his 2017 Never Gets Old: Traditional Country Series album. The song will be released to radio on May 10. Download "Home Run" here.