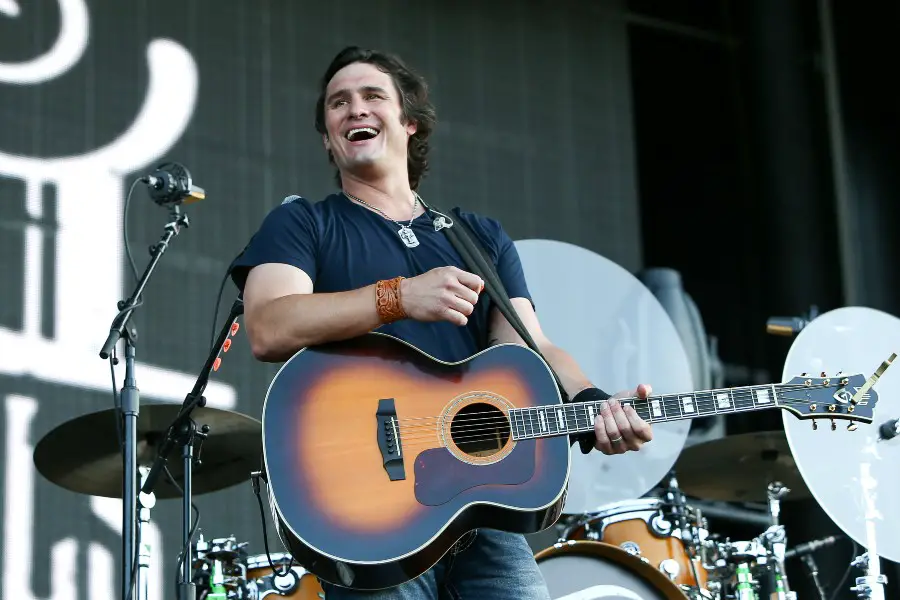 Joe Nichols has a new record deal! The 44-year-old just signed with Quartz Hill Records, the newly-launched label that is already home to newcomer Nate Barnes and Ben Gallaher.
Nichols announced the good news on social media.
Quartz Hill Records also announced the news during the annual Country Radio Seminar, which is virtual this year because of  the pandemic. Nichols' debut single on Quartz Hill Records will be "Homerun," out later this year.
While the Arkansas native hasn't shared details about his upcoming project, based on previous interviews, it seems likely that the record will lean towards the traditional country music sound that Nichols enjoys.
"I think I'm more comfortable just singing country songs, traditional country songs," Nichols tells Six Shooter Country. "I think the worst thing a person can do, the worst thing an artist can do is have a song that's a big hit that they don't like in two years, because maybe the trend has passed. You know, 'Gosh, I've gotta sing this for the rest of my life. I'm miserable!' I'd just rather sing country songs. I don't know how popular it's gonna be, but I like the old stuff. I like traditional stuff, and it seems to me that's kind of making a comeback as far as popularity goes. That's good for a guy like me; that's kind of my wheelhouse."
Nichols' debut single, "The Impossible," was released in 2002. The song was followed by his first No. 1 hit, "Brokenheartsville," Nichols released five albums on Universal South, before switching to Show Dog-Universal Music for one album, It's All Good, which had one Top 30 single, "Take It Off." In 2013, Nichols partnered with Benny Brown, founder of Quartz Hill Records, on Red Bow Records. Nichols released Crickets in 2013 on Red Bow Records, and Never Gets Old in 2017. Nichols' last Top 40 hit was "Hard to Be Cool" in 2014.