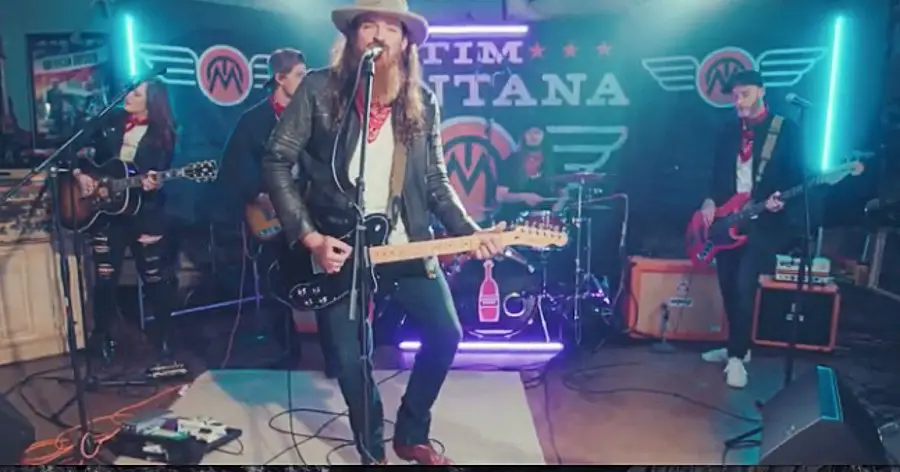 It's a girl for Tim Montana and his wife, Danielle! The couple welcomed their fourth child into the world, River Remington, earlier this week in a Nashville hospital.
Montana wasn't necessarily planning on adding to their family, but was still overjoyed by becoming a father again, even if there were a few scary moments along the way.
"I made all these jokes about a quarantined baby, and my wife's like, 'Hey, really funny,'" Montana recalled to Everything Nash. "My whole family has had COVID. All of us survived it. I don't even remember getting it, but I had the blood test, and they said 'You have all the antibodies.' And I can't tell you the last time I was sick. My wife was scary, because she was six months pregnant. This was right after Thanksgiving. And she went down pretty hard. We had to have a nurse come to the house, and we were just concerned about the baby, because when it gets really bad, we don't know what drugs affect a fetus. So a nurse came over and gave her an IV bag with Vitamin D, and she seemed to snap back, and then my daughter got it."
Montana also apparently contracted COVID-19, although he never actually got sick.
"I had been exposed a couple of times," Montana shared. "I got a test. I tested negative for the umpteenth time. And then I said, 'Let me get a blood test.' And they're like, 'Yep. You've had it. You have the antibodies.' So I was like, 'Okay, but I didn't have it when my wife had it, which was weird.' She was coughing on me that my daughter had it, and kept coughing on me. I kept testing negative, negative. And the reason I didn't get it is because I had it. And can't tell you where when I had it or where I got it."
Montana's new EP, Cars on Blocks, is out now and available for purchase via his website.