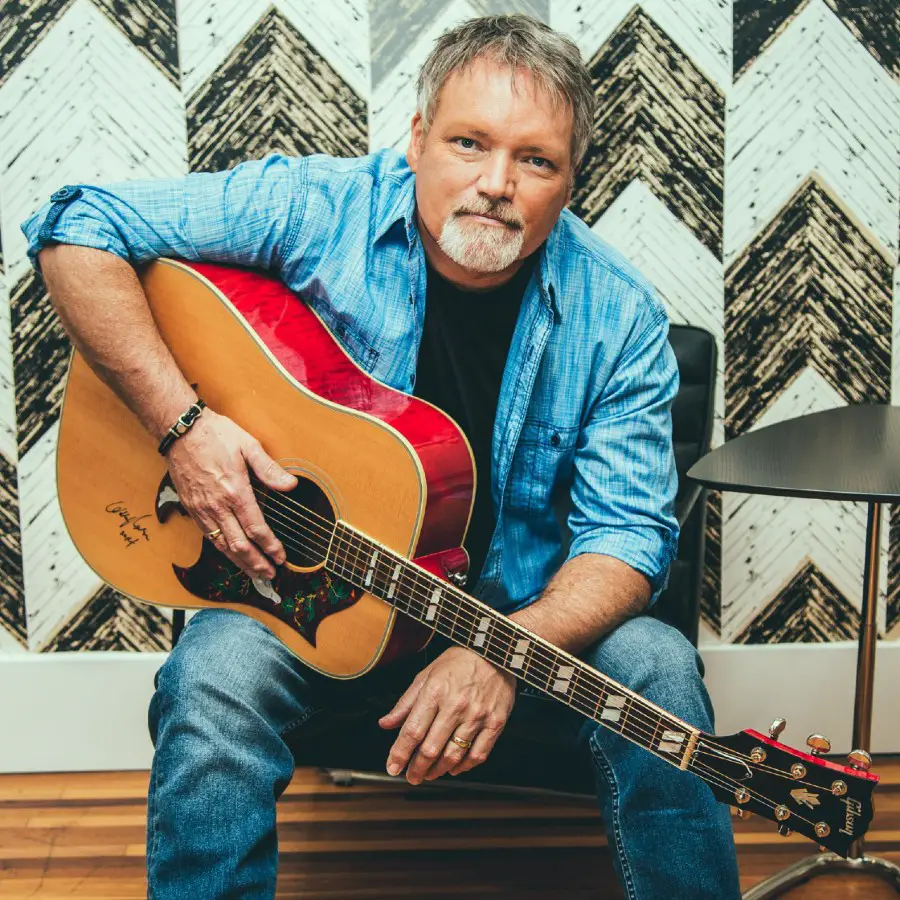 John Berry has a new album coming out, and it's filled with songs based on his own faith. The 62-year-old will release Find My Joy, a 10-track record of hymns and other spiritual songs, on Gaither Music on March 25.
"I love the opportunity I have had to create new music, and it is awesome to look back here at the beginning of a new year and see that for 10, 20, 25 years I have had new music to share," Berry says of the project. "Amazing!"
Legendary producer Steve Dorff produced the entire project.
"I loved the idea of putting my musical spin on some of these incredible pieces of musical art," added Steve Dorff. "John was so very collaborative in letting me be inventive in my approach to the overall sound and the production of the project."
Find My Joy will be released on Gaither Music.
"Gaither Music Group is honored to partner with John and his team for this special recording," President of Gaither Music Group, Paul Sizelove, says.  "John has impacted countless people with his songwriting, performances and radio hits.  He has developed a brand of faith and family that brings uplifting entertainment as well as encouragement to listeners, and we are excited to introduce his renditions of these timeless songs on the Gaither platforms."
Berry has overcome plenty in his own life, including being diagnosed with throat cancer in 2019. The trials of the illness, compounded with being off of the road because of the pandemic, inspired the title track of his new record.
Fortunately, the singer has completed his cancer treatment, and has fully recovered from his illness, although he admits the chemotherapy was a challenge.
"I'm doing pretty good," Berry told Everything Nash in 2020. "I'm starting to put some weight back on. I lost a lot of weight from the chemotherapy. My eating is still kind of weird. I don't eat a lot, which I think is a wonderful thing. My wife does not think it's wonderful. It just takes a long time to get over the chemotherapy. It's just the worst thing ever."
See a track list for Find My Joy below. "I Surrender All" is available now, and "How Great Thou Art" will be released on March 4. Pre-order for Find My Joy is available here.
Find My Joy Track List:
1. Great Is Thy Faithfulness – Traditional arrangement by Steve Dorff / John Berry
2. I Surrender All – Traditional arrangement by Steve Dorff / John Berry
3. Find My Joy – Steve Dorff / Jack Cassidy
4. Turn Your Eyes Upon Jesus – Traditional arrangement by Steve Dorff / John Berry
5. It Is Well With My Soul – Traditional arrangement by Steve Dorff / John Berry
6. Something Bigger Than Me – Steve Dorff / Marty Panzer
7. How Great Thou Art – Stuart K. Hine
8. Blessings – Laura Story
9. Blessed Assurance – Traditional arrangement by Steve Dorff / John Berry
10. Live Like You – Steve Dorff / Jack Cassidy