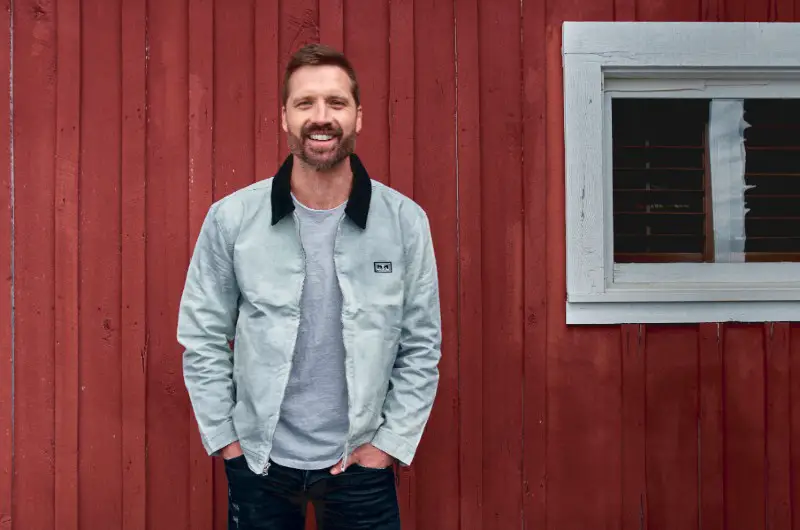 Nearly six years ago, Walker Hayes experienced an unimaginable tragedy, when he and his wife Laney lost their daughter, Oakleigh, shortly after her birth. It's a loss Hayes still mourns, every day, even as his career soars. The "Fancy Like" singer reveals he wrote a song about Oakleigh, which he hints he might release in June.
"It's called 'Six On Earth, One In Heaven,' and it's about me meeting someone who had experienced the same thing," Hayes tells Music Mayhem. "It is really centered on the fact that when some tragedy occurs to you, you're in a club. You don't want to be a member of that club, but you're so grateful to meet someone else who is in that club, who has experienced that loss because you feel less alone."
Hayes, who just released his Country Stuff The Album project, says he is considering releasing "Six On Earth, One In Heaven" on what would be Oakleigh's fourth birthday, as a way to both honor her legacy, and help others who are grieving the loss of a child.
"June 6 is when we lost her, and she would be four coming up," says the singer. "I have thought about it with my team, perhaps just dropping that. But, dropping that would merely just be to help someone out there, and that's a beautiful thing. They would have allowed me to do that before 'Fancy Like'… that's just kind of how my label rolls,"
Even amid his grief, Hayes has learned to find joy, celebrating all of the good in his life, even amid the heartache.
"Laney and I have experienced our share of tragedy," Hayes tells Nashville Lifestyles. "I mean, look, we've lost a kid. And I don't wanna size people up and be like, 'What's the worst thing that's happened to you in your life? Oh, mine's worse.' All I'm saying is that Laney and I have been taught by tragedy how much control we don't have over this life, and if you sit and think about it, you will live in fear.
"But I choose laughter," he continues. "I love to laugh, and I don't know anything I love more than to laugh. It probably ties with the gift of music to me, and you know what? You've got to laugh at yourself. You've gotta laugh at each other. You've gotta laugh at somebody laughing at you, and if you don't, you're gonna be pretty miserable here on earth, because life isn't that funny all the time."
Hayes is currently on his Fancy Like Tour. Find tour dates, and purchase Country Stuff The Album, at WalkerHayes.com.