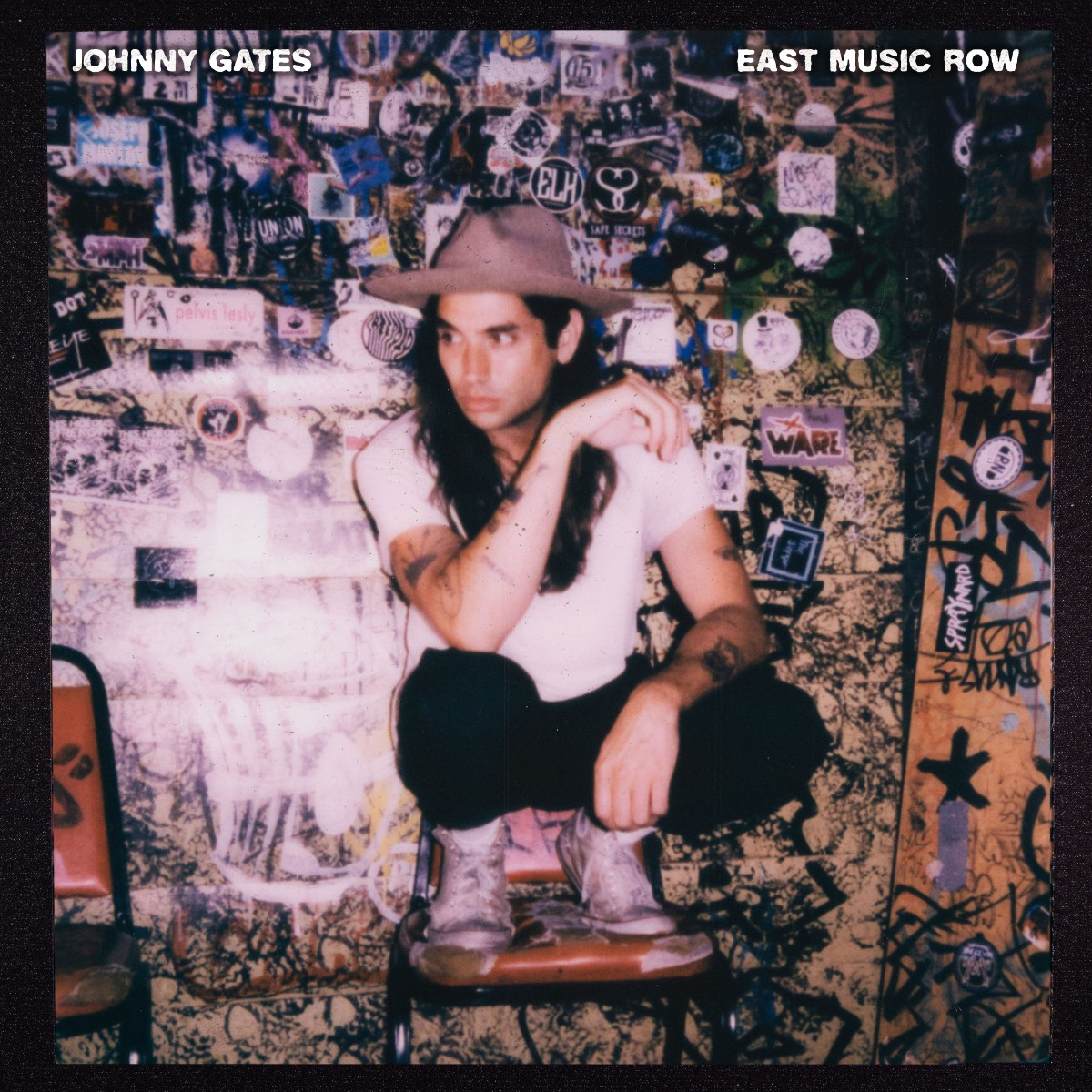 Johnny Gates has just released his East Music Row EP, showing a new side of him as an artist and a songwriter. The rising star celebrates his love of Nashville, and its eclectic environment, in all of the tracks on the project.
"Nashville has been my home base since 2008, and immediately I always felt kind of stuck in between Music Row and East Nashville," Gates tells Everything Nash. "There were times I leaned way more into the Music Row stuff, and then with my band, Runaway Saints, leaned into the East vibe. But, after thinking it was a negative, I finally just decided to be myself, and try to blend the two worlds, and that's where the East Music Row concept came from.
"I wrote and recorded these songs with my best friends, in apartments in LA, apartments in Nashville, on Zoom, in bedrooms, and in studios," he adds. "It's a DIY approach at country music, which is ultimately exactly who I am."
In many ways, the Rhode Island native created East Music Row as a statement to his fans of who he wants to be, as an artist and a songwriter.
"I just hope my fans know that this EP is truly a blend of what I've been trying to do for a while," Gates says in a press release about the record. "These songs were written and recorded during 2020, and instead of just delaying a year, we did whatever we could to make the music. The inspiration for the project came from where I fit in the music scene in Nashville, it's kind of split into two neighborhoods.
"The country songs are written on Music Row and the more indie stuff happens in East Nashville," he continues. "I moved here to write on Music Row and truly learned how to write songs there, but I've always gravitated more to the east side in my day to day life. For a while I always thought you had to choose between them until I realized I just wanted to be a part of both. From that we created East Music Row and I'm pumped for everyone to hear it."
Purchase East Music Row here.
1. Buy You A Beer (Johnny Gates, Tyler Thompson, Lauren Luiz)
2. Reckless (Johnny Gates, Tyler Thompson, Mason Thornley)
3. Will I Still Love You (Johnny Gates, Tyler Thompson, Mason Thornley)
4. Over You (Johnny Gates, Tyler Thompson, Mason Thornley)
5. Flirt (Johnny Gates, Tyler Thompson, Mason Thornley)
6. Loretta Lynn (Johnny Gates)
7. Scotch Tape (Johnny Gates, Tyler Thompson, Lauren Luiz)
8. Between Me And You (Johnny Gates, Tyler Thomson, Lauren Luiz, Mason Thornley)