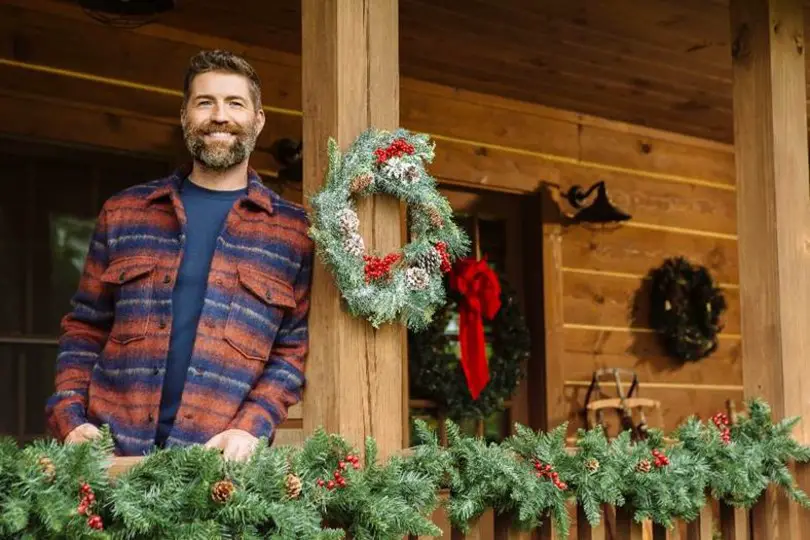 Josh Turner is celebrating the holidays and those serving in the military with the video for his Christmas song, "Soldier's Gift." The song, from his holiday King Size Manger, was written by Scooter Carusoe and Tom Douglas, and features real-life veterans, from the Wounded Warrior Project.
"We worked closely with the Wounded Warrior Project," Turner says of the video. "It was important to me that we didn't cast actors for the main roles. Both the director and I wanted this video to be authentic."
"Soldier's Gift" is one of four originals on King Size Manger, with an important message Turner believes has never been more timely than now.
"This song shares a message that I think we need in our world today," the Grand Ole Opry member says. "The video for 'Soldier's Gift' was one of the coolest shoots I've ever been a part of. I was honored to have real life heroes featured in this video and telling this story. I made new friends that day in David, Samy, Yolanda and Bill, and I took with me an even greater appreciation for all those that serve our country. Thank you to all veterans for your service."
King Size Manger marks Turner's first holiday project, and one he admits was an arduous undertaking.
"Making a Christmas record can be a mighty daunting task for an artist," Turner notes. "There are so many songs to choose from and there've been so many versions of those songs throughout history. It can be intimidating to know whether you'll be able to measure up to what's already been done and when I get to that point, I step back and remind myself that I have to do what I hear in my heart."
The South Carolina native drew inspiration from one of his own musical heroes, Randy Travis, and Travis' An Old Time Christmas, released in 1989, when choosing songs for King Size Manger.
"I just had it ingrained in my mind that you got all this other Christmas music out there in the world, but when it comes to growing up in the country and the lifestyle that comes with a country upbringing 'Randy's record, that's it, you know?'" Turner shares. "I had just kind of tricked myself into thinking that I need to make volume two."
Turner will kick off his Holiday & The Hits Tour on Thursday, November 16. Find all of Turner's music, as well as his tour dates, at JoshTurner.com.