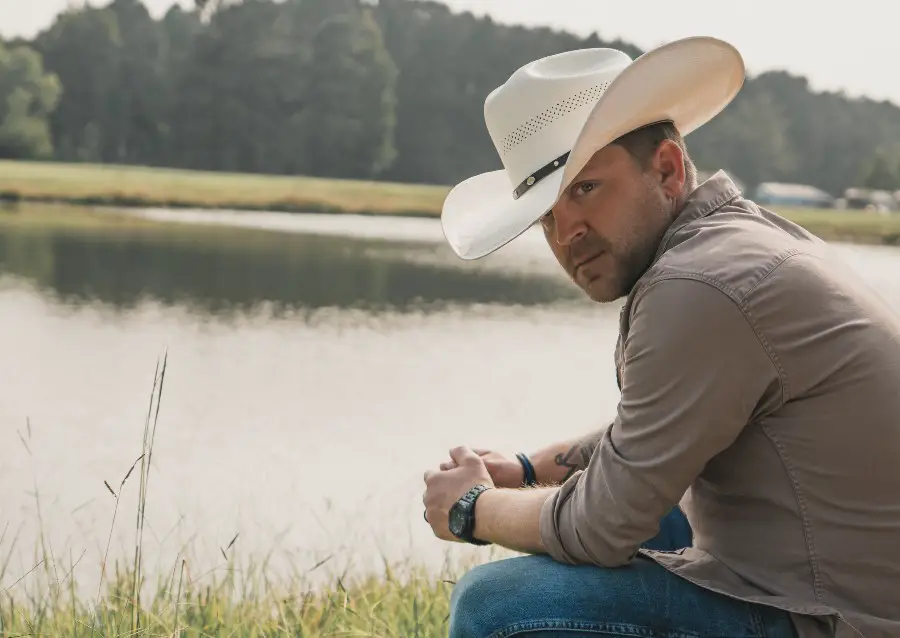 Justin Moore's current single "We Didn't Have Much" has become a bit autobiographical for him and his family. Although the song wasn't written by Moore, but instead by hit songwriters Jeremy Stover, Randy Montana and Paul DiGiovanni, Moore says its message is more applicable today than ever.
"It's pretty much just talking about a simpler time in our lives," Moore told BMLG. "We had it all when we didn't have much. I think this window of time has kind of shed light on that for me. And I know talking to some other artists on our podcast, the same kind of is true. [We're] simplifying our lives. Like, I'm building a chicken coop right now. We'll have our own fresh eggs. We planted a garden, which is fun for the kids and lesson teaching, if you will.
"If you put work into something, you'll get something in return," he continued. "Relying on your neighbors. I mean, this is all cliché, cheesy kind of sounding stuff, but it's true and it has been our life over the last months. So, it's talking about those kind of things, in a nutshell. But I think a lot of people maybe have had the same experience over this window of time as I have."
Moore started his own The Justin Moore Podcast last year, as a way to stay connected to his fans, while forced to be off the road because of COVID-19. The Arkansas native has invited an eclectic list of artists to join him, including Brantley Gilbert, Riley Green, Jon Pardi, Chris Janson, Kip Moore and others.
"I just felt like I had to do something," Moore reflected. "I felt like if I was just sitting around all day, or even if I was being productive around the house, I felt like I had to be doing something to connect with people, otherwise I kind of felt lazy. There's only so many Instagram Lives you can do. And you know, I'm not great on social media. It's not my favorite thing to do. I don't enjoy it at all, to be honest with you. If I didn't have to have it for my job, I wouldn't. And so I thought it was a way for me to connect with my fans on a little bit of a deeper level."