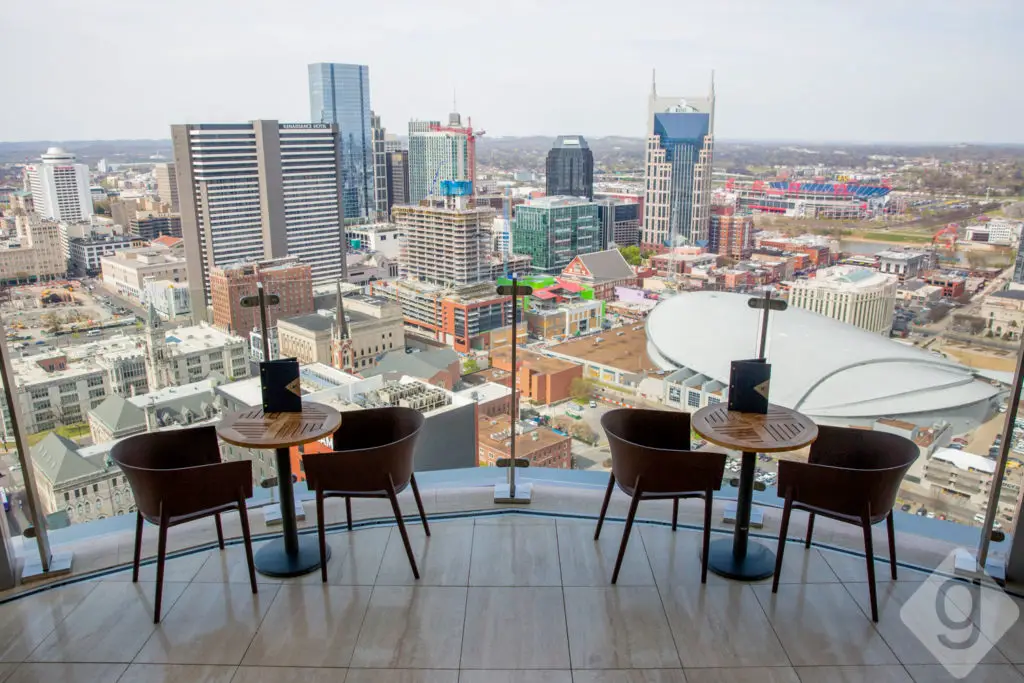 The Marriott hotel may seem like just another hotel chain, but the JW Marriott Nashville is anything but ordinary. Located in the heart of downtown, within walking distance to plenty of attractions, including the Country Music Hall of Fame and the Frist Art Museum, the JW Marriott Nashville boasts plenty of luxurious and unique amenities.
The second-highest building in Music City (with the Capitol building claiming the top spot), the JW Marriott Nashville has a rooftop terrace and pool, a wide variety of dining options to choose from, and a unique boutique, Bells & Whistles.
Whether you want a standard hotel room or a suite, if you are traveling for business or pleasure, by yourself or with your family, the JW Marriott Nashville has something for everyone. The hotel is located at 201 8th Avenue South, Nashville, TN 37203.