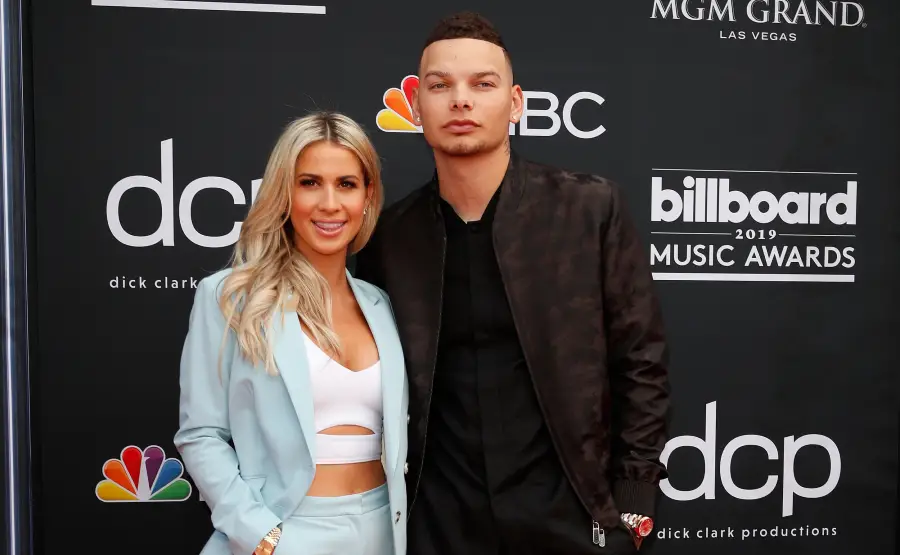 Surprise! Kane Brown reveals he and his wife, Katelyn, welcomed a surprise second baby, a girl named Kodi Jane. Both Brown and Katelyn shared photos of their new daughter on social media. The Browns were already parents to Kingsley Rose, born in 2019.
"New year, New family member," Brown captioned the sweet photo. "Welcome to the family Kodi Jane Secret's finally out."
Katelyn also shared a few photos on Instagram, writing, "Blessed with another beautiful angel Kodi Jane Brown… we love you so much."
Brown has made no secret of his love of being a father, which he says changed him in every way after Kingsley's birth.
"[Kingsley] completely changed our lives for the better," Brown told People earlier this year. "I know when I get home and I'm exhausted, just holding her makes my day completely better."
"I have learned to be patient, and I've also learned that there's true love. And if anybody ever got between me and my daughter, I don't know what would go on," he added. "She's super chill. Kind of like me, just laid back. And if she gets mad, she's super easy to cheer up real quick."
Brown recently opened up about his ongoing battle with depression, which he admits is harder as a celebrity.
"I don't really talk about it a lot, but it's hard for an artist to go through depression because for us, we have to be on our A game 24/7," Brown reflects on Apple Music Country's Today's Country Radio with Kelleigh Bannen. "If we're out pumping gas and a fan comes up, and I'm just having one of those bad days, I have to put on a smile and there's no off time. So it gets a little rough for us because if you have a bad day, they're going to leave and they're going to be like, 'Oh, Kane Brown's a [jerk].
"So that's why I like that song, especially just saying for everybody that goes through depression or anxiety, you're not alone," he adds. "There are many people out there. You just got to find them and talk to them. So that was my way of saying 'I go through it as well. You're not alone in the world.'"