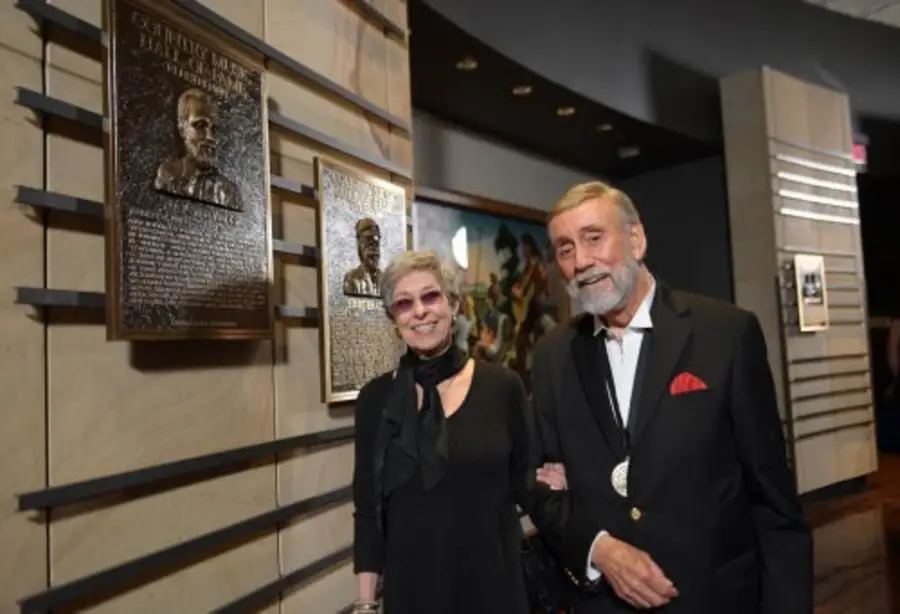 Ray Stevens is mourning the loss of his wife, Penny Jackson Ragsdale, who passed away on on December 31. Ragsdale was 78 years old when she passed away, following a battle with cancer. The couple had been married more than 60 years.
The news was announced on social media.
Stevens had kept much of his wife's cancer battle private, until last week, when he announced he was canceling his New Year's Eve show at his own CabaRay venue in Nashville, due to her illness.
"It is with great sadness and heavy hearts that we inform you Ray's wife, Penny, has had a prolonged illness and has suddenly and rapidly progressed to the end-of-life stage, and Ray is devastated," the statement read. "His only focus right now is her. Regretfully, Ray will not be able to perform the New Year's Eve show scheduled at the CabaRay, it has been canceled. We are incredibly sorry for the inconvenience and hope you all understand. Please send your thoughts and prayers to Ray and his family during this difficult time."
In addition to Stevens, Ragsdale is survived by two children, daughters Timi and Suzi, four grandchildren and two great-grandchildren. Funeral arrangements have yet to be revealed.
Everything Nash extends our deepest condolences to Stevens and his family.
Photo Credit: Jason Kempin/Getty Images for the Country Music Hall of Fame and Museum