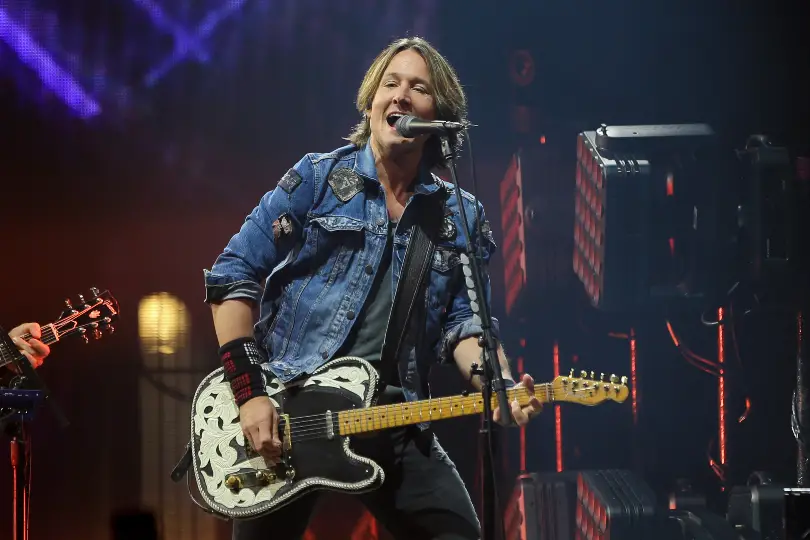 Keith Urban is a singer, a songwriter and a member of the Grand Ole Opry, among other roles he has. But his favorite role by far is being a father to his two daughters, 13-year-old Sunday Rose and Faith Margaret, 11, whom he shares with his wife, actress Nicole Kidman. The 54-year-old still vividly recalls the moment he became a father, and everything changed for him.
"The first thing is probably just having someone call you dad. I'm like, 'Oh my gosh! I'm her dad! That's amazing,'" Urban shares with his record label, speaking of what he likes about being a father. "That's probably the first thing to me. The different personalities that our two daughters have, that's amazing. It's such a long list I think."
Urban thought he knew what it would be like to be a parent, but it wasn't until he actually had children that he realized how little he actually knew.
"I think for the people that haven't had kids – which I hadn't for a long, long time," Urban concedes. "I didn't have kids 'til later on, and being around it is not the same as having them. I realize that it's not something that can be explained until you actually sort of have it, so I'm glad I got to experience that."
Urban is not only grateful that he is a parent, but also for the attributes he gained from both his father and his mother.
"He was very artistic and creative, my dad, and very detailed, and I think his attention to detail I definitely inherited from him," Urban reflects. "And my mom was very much a people person, very social. My dad was a bit more shy and quiet, but my mom was very social. I think those two really wonderful attributes, I was lucky enough to inherit both of those."
Urban's long-awaited global The Speed of Now World Tour kicks off on June 17, with Ingrid Andress serving as his opening act. Although a bona fide superstar, with a large roster of employees, the New Zealand native likes to be hands-on with all aspects of his show, especially the lighting.
"It's collaboration for me is what it's always about. It's all artistic expression," Urban explains. "So I come from a lighting background. I love lighting. I love the fact that it's an emotional support and an energy support for song, and I always prefer when they're used in that way to heighten the emotion or the energy or the drama."
Find tour dates at KeithUrban.com.