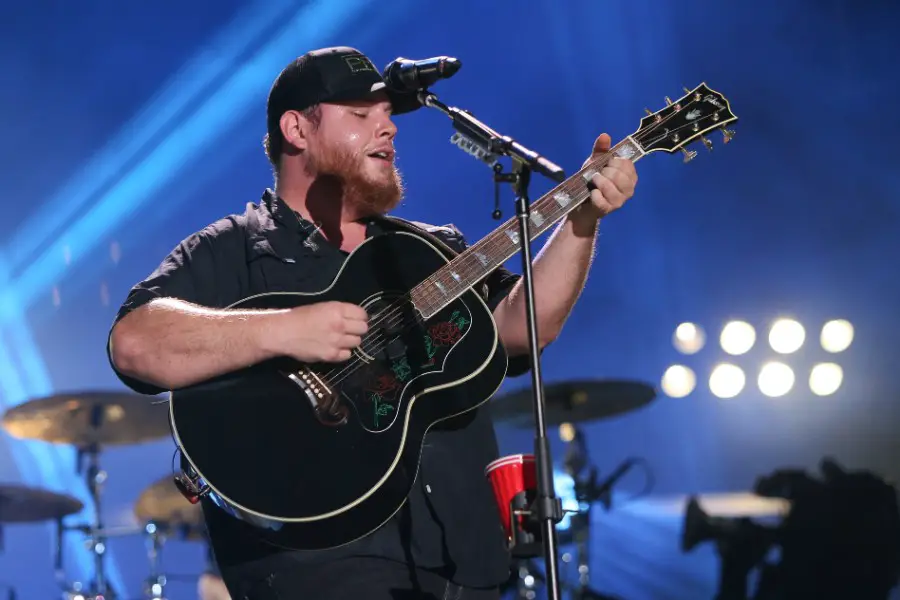 Luke Combs is continuing his reign as one of country music's biggest superstars. The 32-year-old just released "The Kind of Love We Make," which Combs wrote with Jamie Davis, Dan Isbell, and Reid Isbell.
"'[The] Kind of Love We Make' is one of those songs that I wouldn't have been comfortable cutting when I was 24 or 25," Combs tells Rolling Stone. "But at 32, I feel like I've lived a hundred lifetimes in those seven years in a lot of ways because I've been all over the world. I've like met so many different people and it's like I'm married. It's like all these perspectives change. You're inevitably a different person."
The video for Combs' "The Kind of Love We Make," much like the song itself, is a bit of a departure for Combs, who shows off his romantic side in both the sentiment of the love song, and the storyline in the video.
"The Kind of Love We Make" follows Combs' 13th consecutive No. 1 hit, with "Doin' This." Both songs are from his forthcoming Growin' Up album, which will be released on June 24.
"I've been working on this album on and off for two and a half years now," Combs says of hte project. "It was sort of a crazy process through what COVID brought, and what that meant for our touring life last year. It made me have to put a pause on this album for a second, but I'm just really stoked that it's finally coming out."
"Working with Chip Matthews and Jonathan Singleton as a producer has been really great, and I think that the fans are going to love these songs," he adds. "I'm just excited to get them out and see what they think."
Combs is excited about his new music, but he's even more excited about his soon-to-be new role, as a father, which he hints could happen any day now.
"I think about how different their childhood is going to be than mine," Combs tells Taste of Country Nights. "They will undoubtedly have the pressure of being my kid, which is not something that I ever dealt with and not something that I know how to deal with. I want to make sure that we have talks about those things. I'm worried about when do they find out [I'm famous]."
Find music and tour dates at LukeCombs.com.