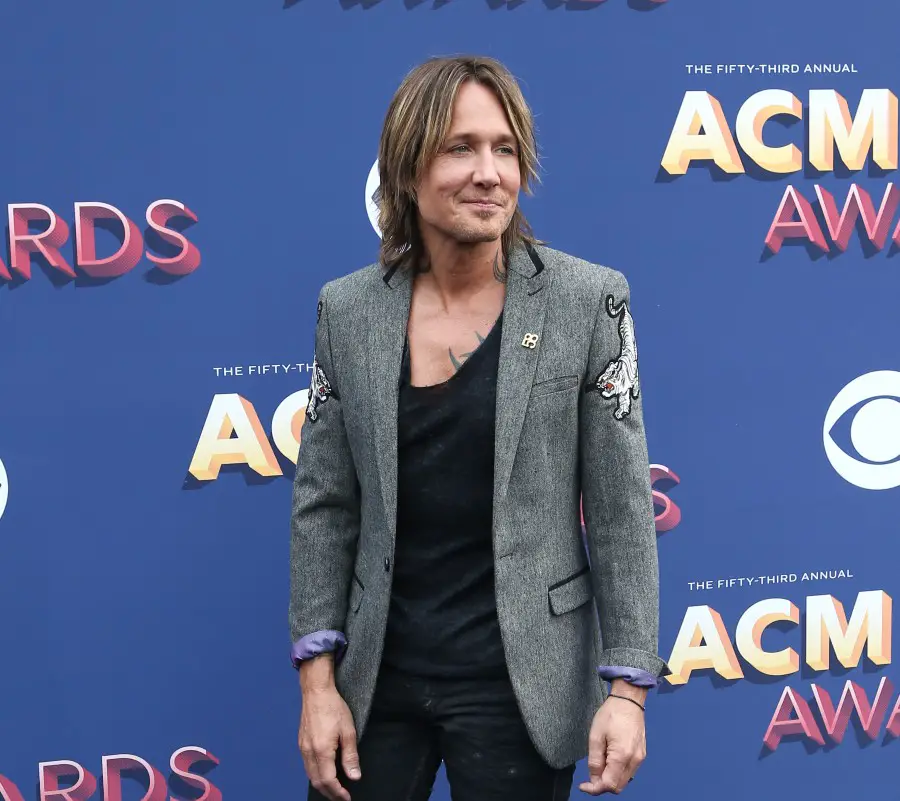 Keith Urban will once again host the ACM Awards! The singer announced that he would serve as the 2021 ACM Awards host, this time with co-host Mickey Guyton, marking the second year in a row that he has fulfilled the role. Urban announced the news on social media
"Thrilled to be back hosting the [ACM Awards] for a second year!!!" Urban tweeted. "And you know I love a good collaboration…. [Mickey Guyton] what do you say? Tune in April 18th."
In a video Urban also shared, he showed the moment he invited Guyton to join him for the star-studded ceremony.
"I'm here to announce that, for the second time, I'm gonna get to host the ACM Awards live in Nashville," Urban said. "But I also love collaborating. And I was thinking, it would be kind of cool if I had someone to co-host with this time."
Thrilled to be back hosting the @ACMawards for a second year!!! And you know I love a good collaboration….@MickeyGuyton, what do you say? Tune in April 18th 🤘 pic.twitter.com/eghKEq7U5A

— Keith Urban (@KeithUrban) March 11, 2021
Urban then called the stunned "Black Like Me" singer, to ask if she wanted to host the 2021 ACM Awards with him.
"I wanted to ask you something," Urban said to Guyton. "I'm going to be hosting the ACM Awards this year, and I thought, seeing how we played together last year, it would be really fun if we did it together. Would you be up to co-hosting this year with me?"
"Yes! Do I have a pulse? Of course," Guyton responded. "I am trying to be really calm right now, and professional, but yes! Yes! I would love to."
Both Urban and Guyton are nominated for ACM Awards. Urban is nominated for Musical Event of the Year, for his part in the Thomas Rhett collaboration, "Be a Light," while Guyton is nominated for New Female Artist of the Year.
The ACM Awards, typically held in Las Vegas, will be held in Nashville for the second year in a row, due to COVID-19. The ceremony will air live from the Ryman Auditorium, the Grand Ole Opry and the Bluebird Cafe. The show will air live on Sunday, April 18, at 8:00 PM ET on CBS.