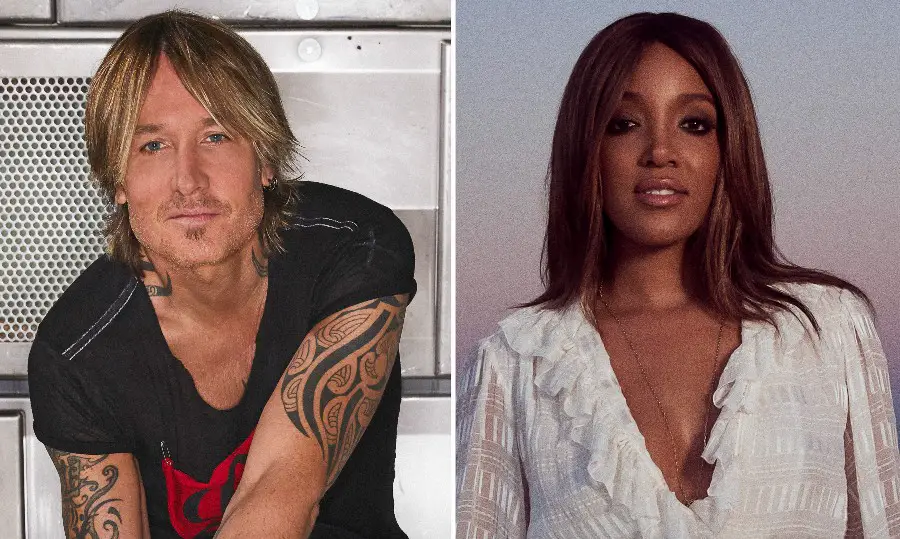 Mickey Guyton is once again making history. The singer-songwriter will co-host the 2021 ACM Awards with Keith Urban next month, becoming the first Black woman to host the annual show. The news comes less than a year after Guyton performed the anthemic "What Are You Gong to Tell Her?," during the live broadcast, accompanied by Urban.
"Last year I had the opportunity to perform at the Academy of Country Music Awards with someone I long admired, Keith Urban, and this year I am incredibly excited to share hosting duties with him," Guyton said in a statement. "As I've said before 'if you can see it, you can be it,' and it's such an honor to step onto the ACM stage as the first ever Black woman to host the show."
"Over the years, the Academy of Country Music has always been a home for me through opportunities both onstage and throughout their work on diversity and inclusion," she continued. "This is a moment of great significance for me and I am so thrilled to share it with all the fans."
Urban, who announced the news via video on social media, is honored to share the stage with the 37-year-old.
"I'm beyond thrilled to be co-hosting with my friend Mickey," said Urban. "I love that finally everyone will get to see her infectious energy and uber creative spirit in full light."
Guyton, who for years struggled to get her music heard, admits she almost gave up on her dreams of country music, more than once. But now that she is — finally — seeing her hard work pay off, including both a Grammy Awards and ACM Awards nomination, the new mother is grateful to reap the rewards of her years of hard work.
"I've never been on this side of blessings before," Guyton tells Taste of Country. "I don't like to get preachy with people, but when God has a plan he really has a plan, and you literally — when you don't think He's listening, He is. When you don't think He has a plan, He does, and then whenever His plan unfolds it's so overwhelming to see it, and I'm so grateful I didn't quit."
The 2021 ACM Awards will be held in Nashville for the second year in a row, due to COVID-19. The ceremony will air live from the Ryman Auditorium, the Grand Ole Opry and the Bluebird Cafe. The show will air live on Sunday, April 18, at 8:00 PM ET on CBS.