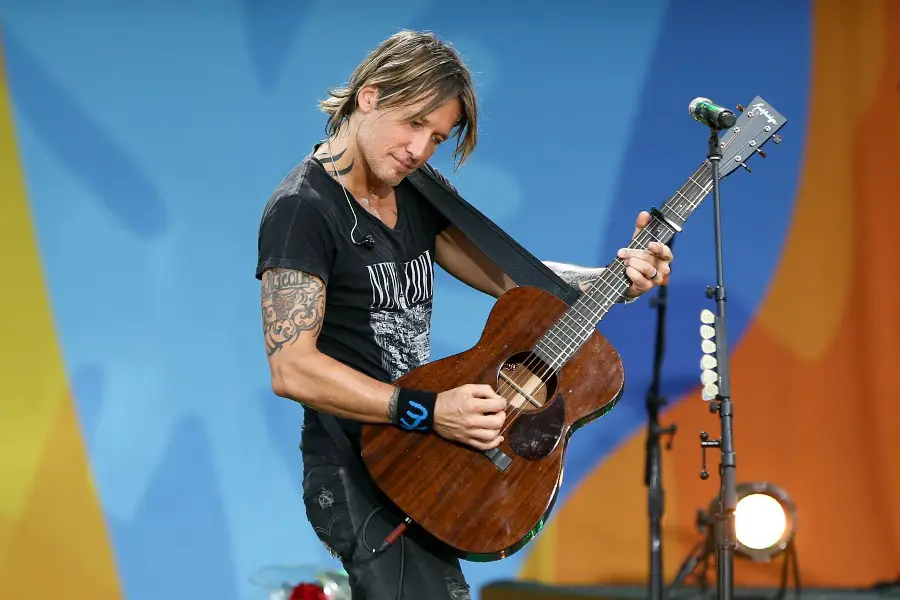 Keith Urban seems poised to have his next No. 1 hit, with "Wild Hearts," a song that he almost didn't even record. Written by Urban, along with Runaway June's Jennifer Wayne, Old Dominion's Brad Tursi and Eric Paslay, Urban initially passed on the song, before having a surprising change of heart.
"Brad and I happened to be golfing together that day," Wayne tells Everything Nash. "Keith Urban calls his cell phone. We knew he had it on hold, but we also knew the story that he passed on it first. So we just didn't know anything. He called us and he was like, 'Man, I just love this song so much.' And he told us, 'I originally passed on it, because the verses didn't quite hit me the way that I wanted them to. But I woke up three days later, I couldn't stop singing the chorus.' He just went on and on about the chorus. He was like, 'Do you care if I tweak some lines in the verse?'"
Of course, the songwriters quickly agreed to let Urban rewrite the lyrics to suit his own story, but the exchange left a permanent mark on Wayne.
'It was so sweet," she gushes. "He's so respectful of songwriters and songs. He was like, 'I absolutely want, if this song can find a home the way it is, I do not want to take that from you guys. I want to respect the writers. You guys are all amazing.' I mean, Keith was just unbelievable in the whole process. Then he made it personal about the first time he went to a concert, his dad took him to see Johnny Cash. And he was like, 'I just remember looking at my dad, and looking at the awe that my dad had for this man.' He wanted his dad to look at him that way."
Wayne is not only grateful that Urban recorded a song she helped write, but also for the chance to see what Urban is like behnd the scenes.
"I just can't say enough nice things about him," Wayne gushes. "He's just incredible. When the song came out, he texted all of us. It's like our little baby is out there ready to fly. What songwriter calls the artists like that personally and talks to them and tells them the whole story? He's amazing. It's pretty awesome."
Download or stream "Wild Hearts" here.