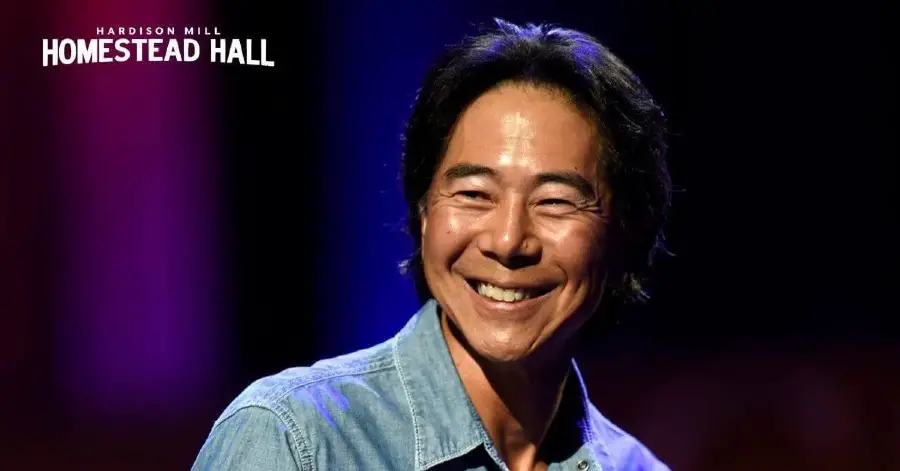 Comedian Henry Cho is going to bring some laughs to Rory Feek's Homestead Hall. The venue, on Feek's farm in Columbia, Tennessee, located just outside of Nashville, promises a night of "clean, family-friendly comedy" during his show, which will take place on December 3.
Cho, who is a frequent performer at the Grand Ole Opry, previously has said that it is important to him to provide entertainment for people of all ages, without being offensive or hurtful.
"I'm a Christian, so clean comedy is important to me," Cho told Pilot Online. "I'm just a comedian who happens to be a Christian. I've never billed myself as a 'Christian comedian' because 'Christian comedians' … aren't funny. … That's a joke – kind of."
All kidding aside, the Tennessee native is convinced that comedy doesn't have to be offensive.
"Basically my show is like you invited me to dinner with some other folks and something funny happened on the way, so I tell that story, which leads to many more stories and we all have a good time laughing," Cho shares. "Not to mention, it's 100 percent clean comedy … Not campy, it's adult humor, it's just clean."
Feek opened Homestead Hall in 2005, as a concert venue for Joey + Rory, a duo he formed with his late wife, Joey. The two also used it as a stage for their Joey + Rory Show, which aired on TV. Currently, Homestead Hall serves as a venue for Feek, as well as other artists.
Feek just released Gentle Man, marking his first album since his wife passed away.
"It's been more than five years since Joey's and my last album, Hymns came out, and honestly, I didn't think I would ever do any more recording," Feek said at the time. "I really didn't think I had anything to say through song, that Joey and I hadn't already said. I wasn't even sure that I even had a musical 'voice' of my own."
Tickets for Cho's show are available here.