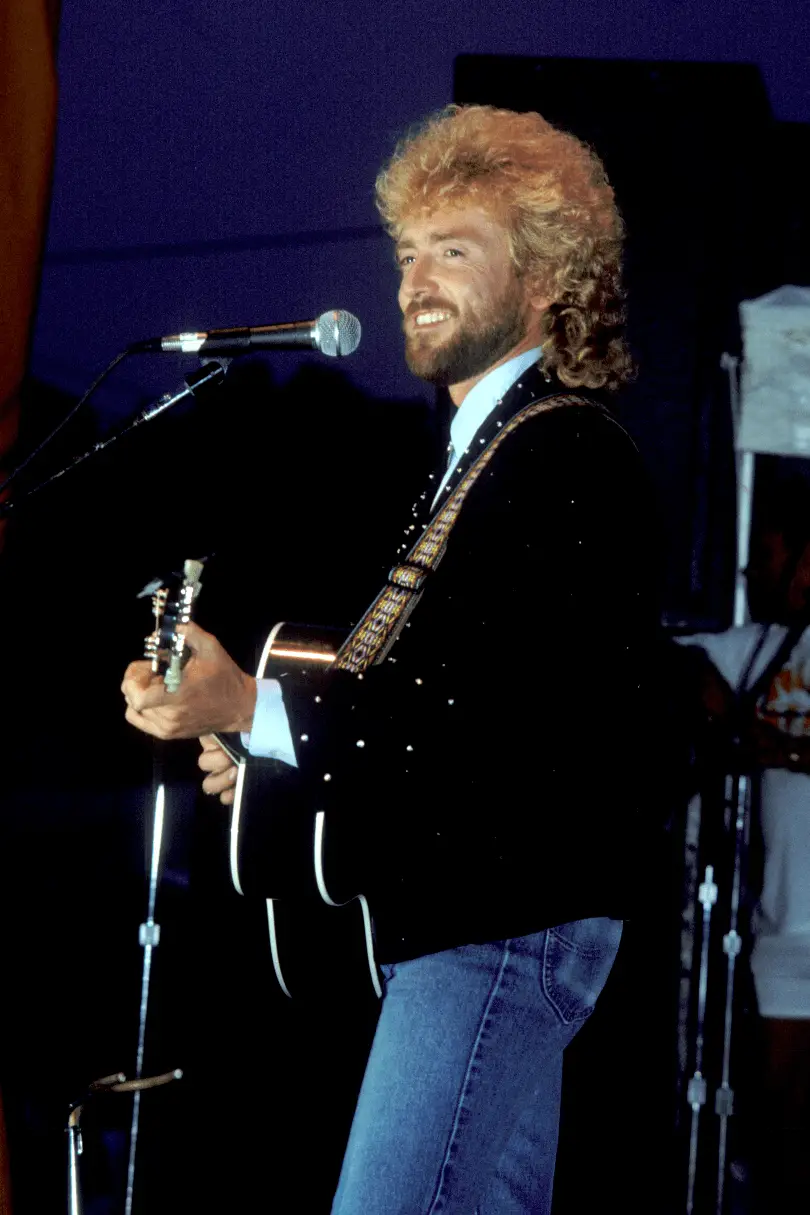 The newest class of inductees into the Country Music Hall of Fame has just been announced. Brooks & Dunn shared the good news via the Country Music Association's YouTube channel, revealing that Keith Whitley will be inducted into the Modern Artist Era category,  Jerry Lee Lewis will be inducted into the Veterans Era category, and former record label head Joe Galante will be inducted into the Non-Performer category
Whitley passed away in 1989, only three weeks before he was to be invited to join the Grand Ole Opry. Whitley's former wife, Lorrie Morgan, spoke about the posthumous honor for the late singer.
"Oh my gosh, what a dream come true," an emotional Morgan said. "I heard Keith Whitley sing for the first time in 1982. I was on my way to the Grand Ole Opry, and he introduced himself to me, and from that day on, we were together. We married and had two beautiful children. Keith never knew how loved he was. He never accepted that he could have a great record deal, or he could have as much as anybody else had in this industry.
"He would be absolutely blown away if he were here today," she added. "He would be saying, 'Surely they got it wrong.' That's how humble he was. … He deserves to be here. He's deserved to be here for quite some time."
Lewis appeared in person to reflect on becoming part of the Country Music Hall of Fame
"I'd like to say it's a great honor and a great pleasure to be here in the Country Music Hall of Fame," the 86-year-old said of becoming the newest member. "I love everybody … I'm just overwhelmed that they asked me. It's great. It's always great to be recognized."
Galante, who is the third former chief of Sony Music to be inducted into the Country Music Hall of Fame, is credited with helping shape the career of several country artists, as well as signing numerous artists throughout his lengthy career in country music, including Sara Evans, Chris Young, Kenny Chesney, Miranda Lambert and more. Galante first became the head of RCA Nashville in 1982, when he was just 32 years old. Galente later returned to his native New York, before coming back to Nashville in 1995 to run both the RCA and BNA record labels.
"I will say that I moved down here in '74 … I came down here with no background in country music," Galante said. "I was blessed."
The announcement of the new inductees comes only a couple of weeks after  The Judds, the late Ray Charles, drummer Eddie Bayers and the late Pete Drake were inducted, with the ceremony delayed due to the pandemic.