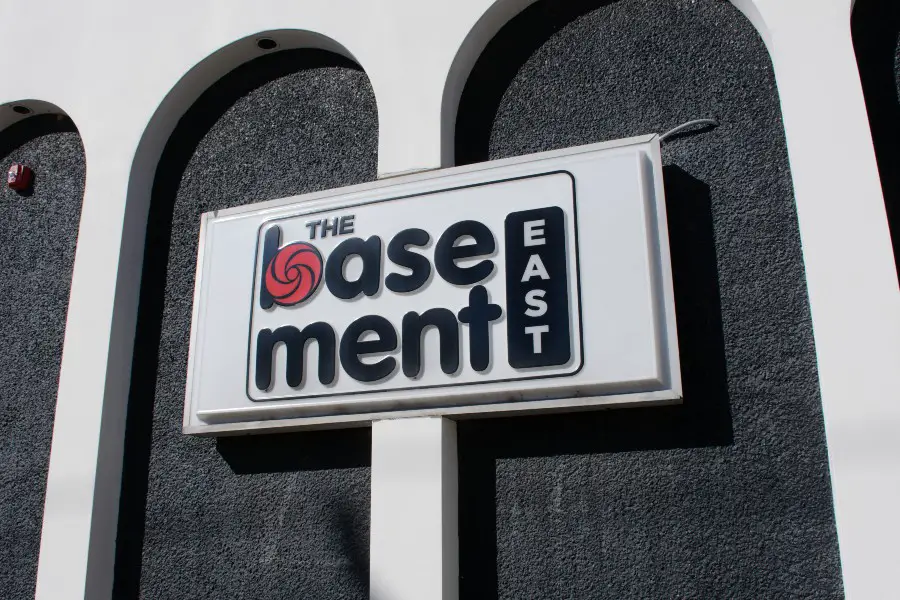 Nashville's popular The Basement East club just received a huge honor. The popular music venue and bar just won the first-ever ACM Club of the Year Award, a little more than two years after The Basement East was heavily damaged in the March 2020 tornado, with recovery and rebuilding efforts severely hampered by the pandemic.
"It's so humbling to be honored in this fashion," Dave Brown, who has co-owned The Basement East with Mike Grimes for the past 17 years, tells News Channel 5. "It leaves me speechless."
"Very surreal in many ways as well," addsGrimes. "Our programming is very much all over the map. We book country music, we book hip hop, rock 'n' roll, DJs, everything. And to be singled out by the ACM for this award is amazing, humbling. We're grateful."
Both owners concede that it's the intimacy of the venue that is what likely makes it so popular, with a maximum capacity of only 600 people.
"You can't beat being up close with the person or the artist that means that much to you," Brown says. "It's being a part of the moment that, in my eyes, is so special, and that's really what makes music so powerful, is that connection with people. And to have it so up-close, I think that means a lot to not only the fan but to the artist as well,"
Music City is not short on venues for locals and tourists to visit, but the true appeal of The Basement East lies in the patrons more than anything else.
"It's really great that we've built a home that people feel comfortable with," Grimes notes. "I guess our lineage as far as running clubs in town has resonated with friends that we've had relationships for a long time,"
Grimes and Brown credit not only their visitors, but their staff for making Basement East so popular, even after all of these years.
"If it wasn't for our staff, this place would not be what it was. It's the staff that comes in and works very hard, day in, day out; they're the ones that make this place go 'round," Brown boasts.
The mantra Brown and Grimes have lived by since opening The Basement East is what propelled them forward even more in the last couple of years.
"We just get up every day and dive in head first," Brown explains. "That's the only way you can do it."
In addition to The Basement East winning an ACM Award, Nashville's Ryman Auditorium also won, Theater of the Year, while Bridgestone Arena won Arena of the Year.
See the complete list of winners here. The awards will be given on August 24th, at the ACM Academy of Country Music Honors ceremony, held at the Ryman Auditorium.
The Basement East is located at 917 Woodland Street in Nashville. Find more information by visiting TheBasementNashville.com.