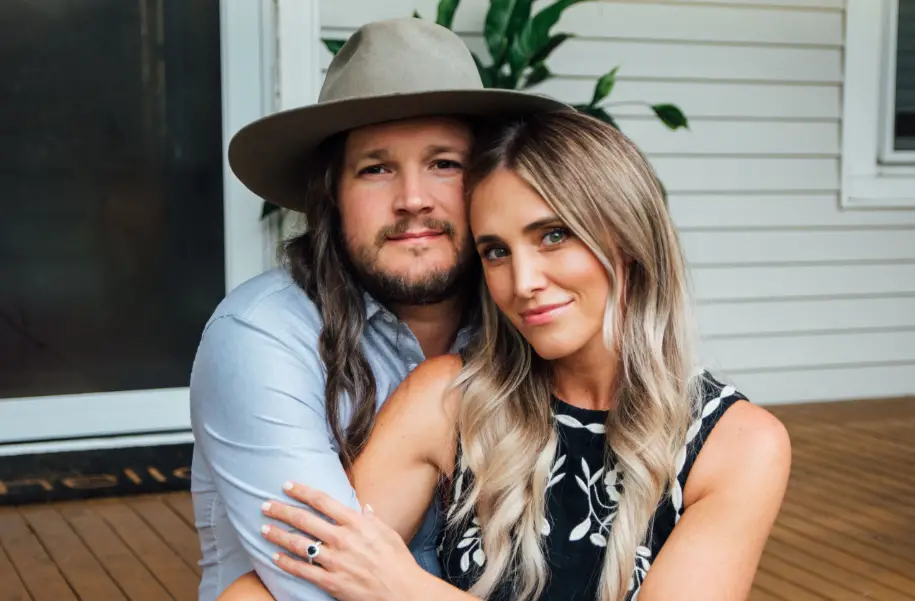 Adam Wakefield is a dad! The current member of Texas Hill, and former contestant on The Voice, welcomed his first child, daughter Fern Templin, with his wife, Jenny Leigh. The baby was born on April 16, with the couple announcing the good news one month later, by sharing the release of their duet, "Finding Time," out on Friday, May 20.
"Our daughter, Fern Templin Wakefield, was born exactly one month ago today on April 16th," Wakefield announced on social media. "She is beautiful and perfect and everything Jenny and I could have dreamed of and more. This song is for her. 'Finding Time' will be available this Friday, May 20th and features the incredible Jenee Fleenor on fiddle."
It was Wakefield who had the idea for a song, long before he had thoughts of impending fatherhood.
"Adam originally had the idea a few years back and brought it to a writing session with Keelan Donovan," Leigh explains in a press release announcing the new track. "It's a song about the struggle to balance the new world and the old. You'd think because we've made it so much easier and faster to do so many things with our devices that we'd take more time to kick back and smell the roses; but it seems to rarely have had that effect. If anything, now it seems the world demands more of our time than ever."
Wakefield wrote the song with Donovan, with Leigh later adding a third verse, which parallels their own lives.
"The third verse was written years after the rest of the song with help from Jenny," Wakefield shares. "It has the perspective of people who have been in Nashville long enough to have a clear picture of what it is. That, combined with the journey to becoming parents, really opens up a new point of view. Once we got past caring what Nashville wanted us to be and started making Nashville what we wanted it to be, we really came into our own as writers/artists."
Wakefield and Leigh, who wed in April of 2021, announced in March that she was pregnant, managing to keep the pregnancy a secret until close to her due date.
"Pregnancy has been the most incredible journey," the couple explained to  People. "We are in constant awe of the human body and what a blessing it is to have the opportunity to become parents. We have always wanted kids and the timing feels right for both of us … We kept things under wraps for eight months and have really enjoyed keeping the start of this new chapter intimate."
Pre-save of "Finding Time" is available here.