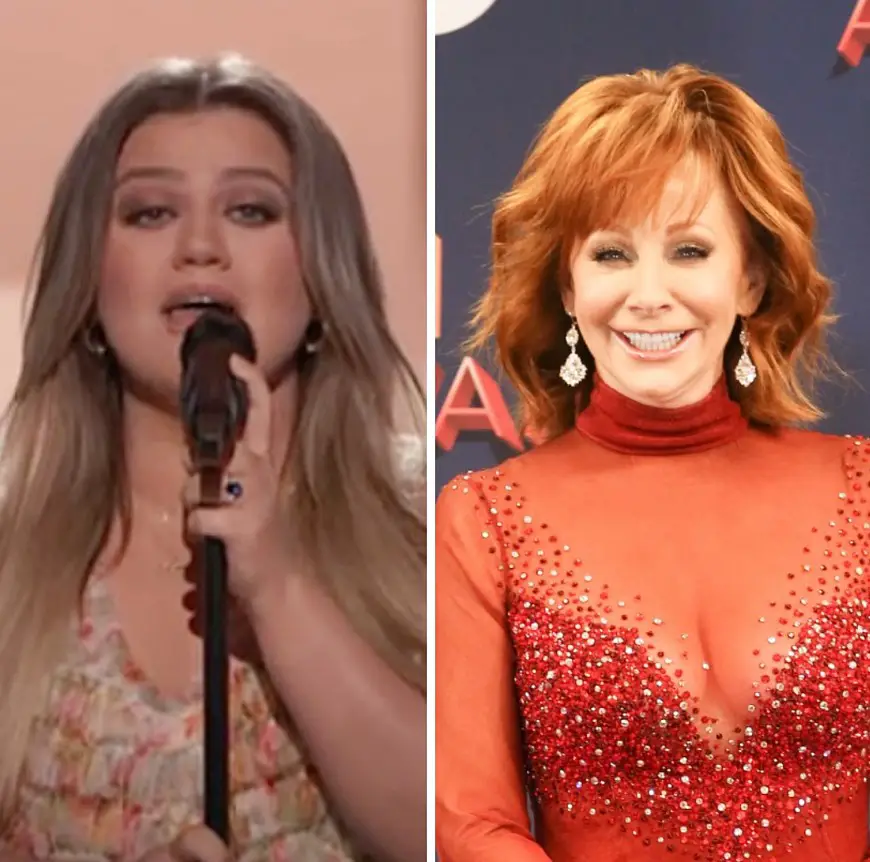 Long before Kelly Clarkson became part of Reba McEntire's extended family, she was a fan of the country music superstar. The American Idol winner, who was formerly married to McEntire's stepson, Brandon Blackstock, praises McEntire for her unstoppable work ethic, which tops almost everyone else in country music.
"I've never seen a woman work so much harder than her male counterparts," Clarkson says on I Miss … 90s Country Radio with Nick Hoffman. "She's just not afraid of anything. And she was always just working so hard and she had to work so much harder than a lot of the guys that didn't have to do as much. But man, wasn't it worth it? What an icon."
"Her catalog is literally one of the best catalogs like in music, not just country," she adds. "She has so many, not even that they're number ones, just so many songs that just reach so many people."
Clarkson, who earlier this year performed a cover of McEntire's "How Blue" on her own The Kelly Clarkson Show, said getting to know McEntire on a personal level was a gift.
"Sometimes when we meet our heroes, it doesn't always pan out how you hope. But meeting Reba — being friends with her, and eventually becoming family — has been one of the highlights of my life, truly," Clarkson says of McEntire (via CMT) "So thank you so much for listening to me vent as an artist. Thank you so much for comforting me on the phone through my tears, like a friend. And thank you for being a really rad grandma for my kids."
When Clarkson and Blackstock announced their split, McEntire chose not to offer the grieving couple any words of advice.
"I kind of stayed out of it," McEntire told Extra. "That's a very personal thing, so I'm just going to let them do their thing, and love them from afar, both of them."
McEntire is among the most successful artists of all time, with more than 30 albums released and over 80 Top 40 singles. McEntire is a member of both the Grand Ole Opry and the Country Music Hall of Fame.