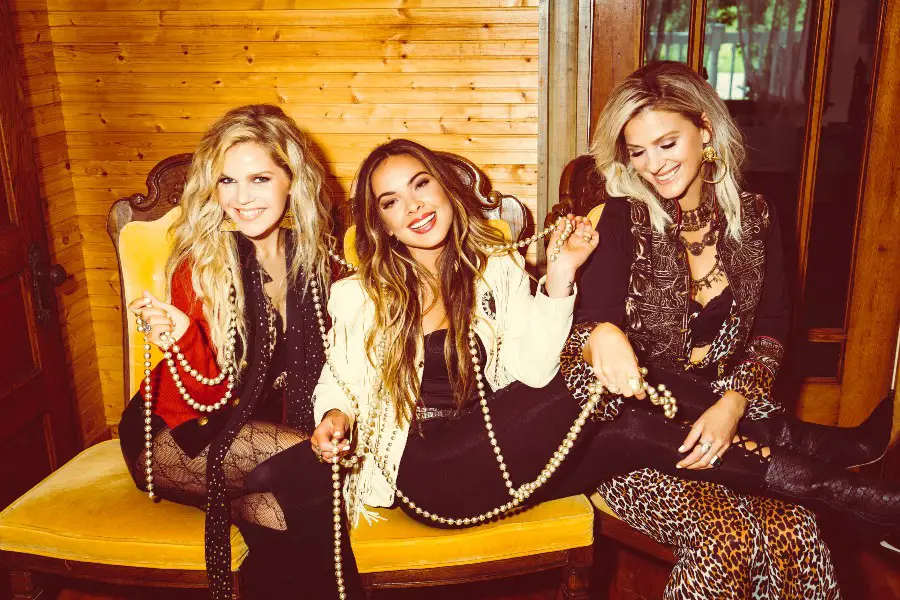 Runaway June's Naomi Cooke is a married woman. The singer tied the knot with Boys Like Girls' singer Martin Johnson over the weekend, sharing a few of the photos on social media.
"We got married!!!" Cooke wrote on Instagram. "Over the weekend a small but mighty fortress of friends and family held hands in a circle around us as we turned the page into a brand new chapter of life as husband and wife. If words could ever be crafted to describe what love is [Kevin Bisch] found them and pieced them together in a way that I'm certain no one has ever done before."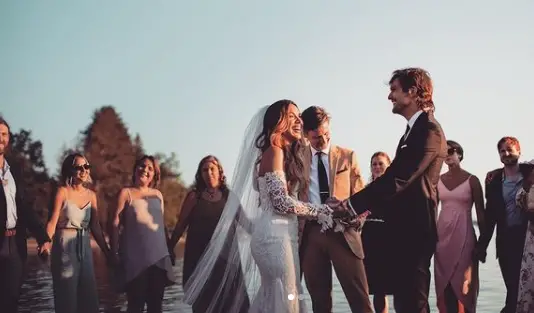 The couple got married at Bald Mountain Camp Resort in Maine, which Cooke says is "a place where I'm certain time doesn't exist or matter. A place where the wild untamable beauty of the northern Maine lakes and mountains are captured just enough to taste, smell and hear. With the night calls of the Loon, the smell of camp fires, the gentle creak of screen doors, the soft murmur of star gazers and the most magnificent sunsets you'll ever lay eyes on but you are left with a knowing that you will never ever truly grasp or harness her unattainable wild spirit and beauty."
Cooke, who announced her engagement in December, reportedly began dating Johnson in 2018. She follows on the heels of fellow Runaway June member Jennifer Wayne, who wed Austin Moody in early 2021.
Runaway June's current single, "We Were Rich," is currently in the Top 40. The song, from the trio's 2019 Blue Roses album, was written by Ross Copperman, Nicolle Galyon and Ashley Gorley, but resonated with Cooke the first time she heard it.
"There was a line that came in [in the song]. I have 10 brothers and sisters — I'm from a big, big family — and we were really poor growing up," Cooke tells The Boot. "We only had one bathroom. And there's a line that says, 'One bathroom sink / We all took turns,' and I just [started bawling] — pouring tears, like, gotta have that song."
"That one [feels like home], which is funny, because it was one of the few we didn't write," she adds. "But when we heard it, it was like, 'I couldn't have said that any better myself if [I] tried.' So that one, immediately, for all of us, just felt like childhood and home."