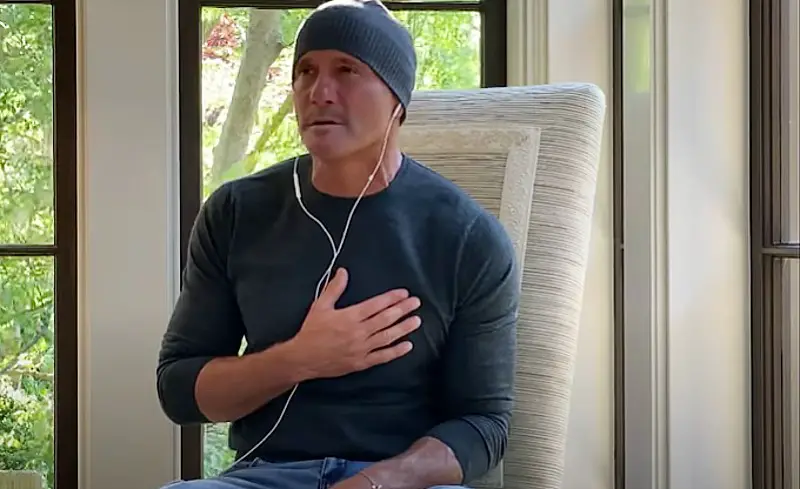 Tim McGraw knows a thing or two about parenting. The father of three adult girls — Gracie, Maggie and Audrey — whom he shares with his wife, Faith Hill, recently shared the lessons he has learned about being a parent to his daughters.
"Look, you are going to make mistakes," McGraw tells CMT's Cody Alan. "There is no manual for parenting, and the best thing you can do is love them. Love them through the times when it's tough and love them even more through the times when it's fun."
"You are putting these souls into the world that can change things someday," he adds.
Although his daughters are now adults, the 54-year-old says there are some things he is still learning, and not always necessarily getting right.
"Patience, I think, is the main one," McGraw reflects. "Especially having three daughters, living with four women. Patience is something that I learn more about every day, and I am still haven't gotten good at it. I get a big dose of humility at my house a lot."
McGraw might work hard at being a good parent, but he credits his wife with being the biggest and best influence in the lives of his daughters.
They have the best role model in the world with Faith because—you know Faith; she's a strong woman," McGraw told Leo.. She's a fantastic mother and a great wife and a good business woman. She knows her head better than I do for sure. They have that to look up to."
"She is always going to make you feel at home," he continued. "There is something really cool that our daughters learned being around us when we are working and being around us at home. They got to see her being superstar mama, all made up, in these beautiful dresses on stage, killing it, being very professional. And then they cut her off as she gets on the bus, or see her be a mom all day until she has to go to work."