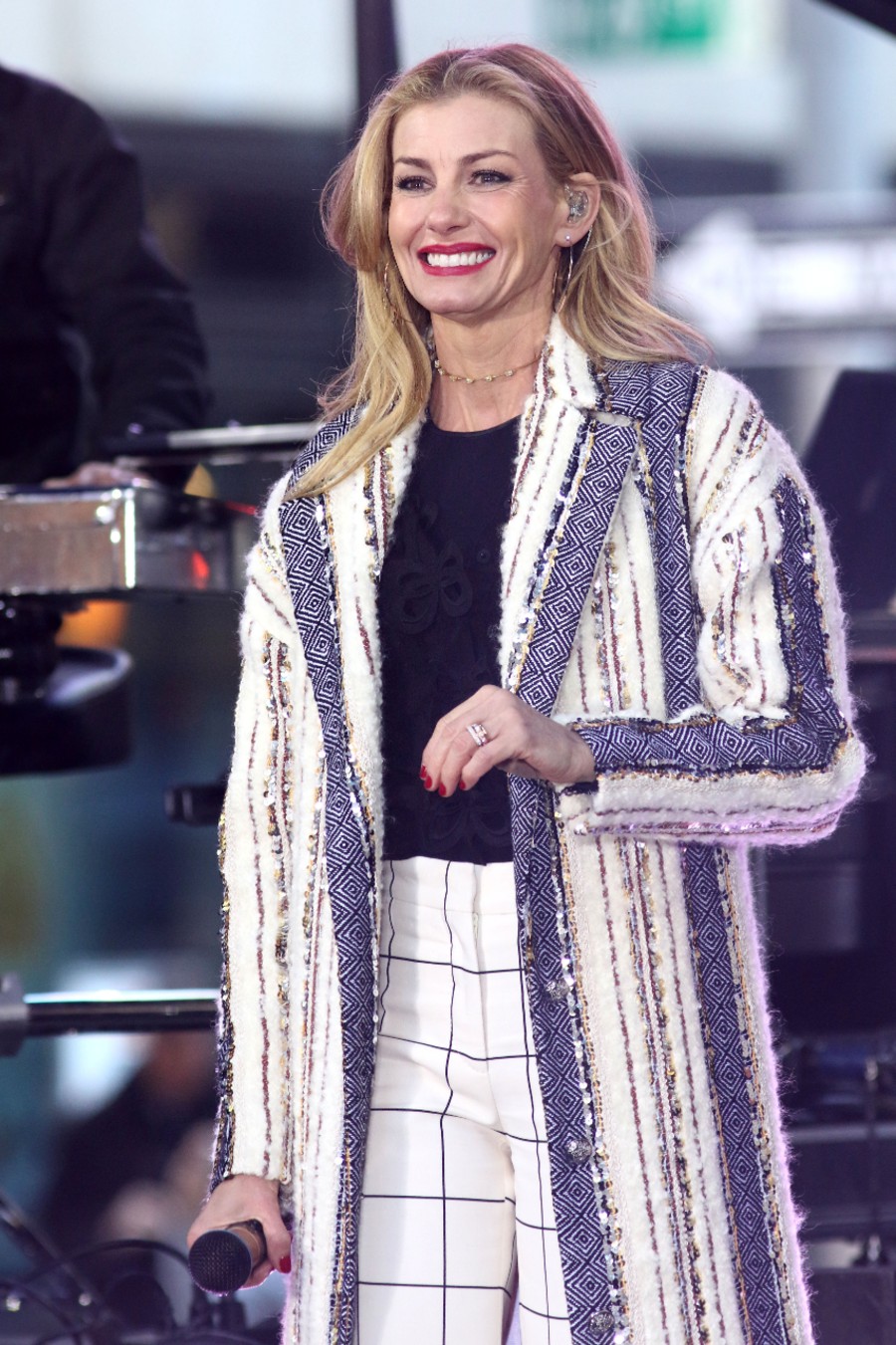 When Kelsea Ballerini was a young girl, she dreamed of being in country music, just like her musical –– and fashion –– role model, Faith Hill. Kelsea recently praised Faith for her fashion sense, and how the country music superstar inspired a whole generation of female artists.
"There was a time in country music when it was all big hair and as many rhinestones as you could put on your body, and I think Faith brought it back to being natural and classic," Kelsea told InStyle. "She has a girl-next-door approach to style, but it's so elevated and sleek — and that's why I'm obsessed with every look that she's worn."
Faith was appreciative of Kelsea's kind words, but assured the 26-year-old that she made plenty of fashion missteps along the way.
"No one directed me," Faith revealed. "I just made the wrong choices. [laughs] I used to find pieces at vintage shops and go to Michaels to find some really unattractive flowers to pin on a vest. There was a lot of crazy stuff that I thought was cool."
One thing Faith has learned over the years is that comfort is every bit as important as her appearance.
"I remember for our Soul2Soul tour in 2006 and 2007, I had this incredible wardrobe planned with these amazing heels," Faith recounted. "And then once I got to rehearse, I had to change the entire wardrobe because I couldn't even walk in the shoes. We changed everything to slacks — my favorite thing to wear — and found some cool tennis shoes. I felt like a teenager! It was awesome."
Thankfully, Faith isn't the only one in her household who makes fashion a priority. Her husband, Tim McGraw, also loves a good look, as do the couple's three grown daughters.
"Tim's wardrobe is insane. I mean, his closet is so much more interesting than mine," Faith said. "I do ask Tim for his opinion, but we also have three daughters who give their thoughts very freely. Just in case I ever wanted to walk out the door in something that I shouldn't, they let me know."
Photo Credit: Shutterstock / JStone