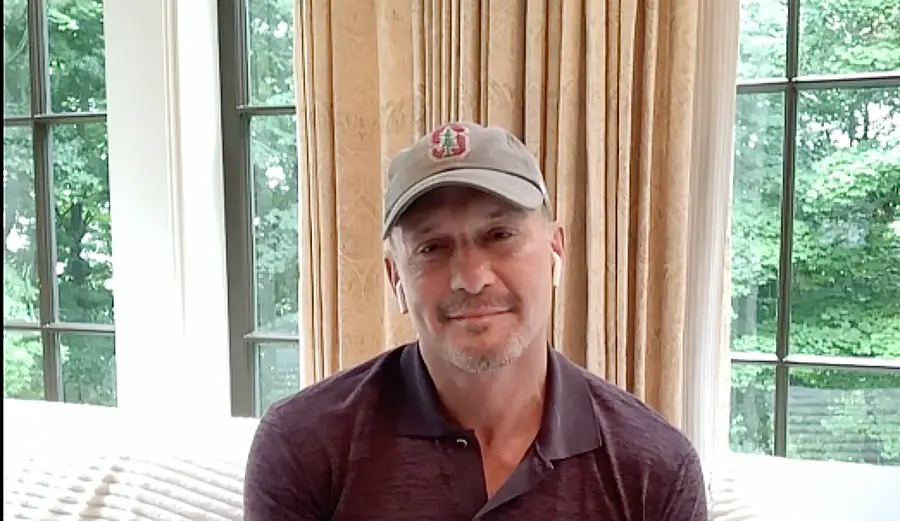 Tim McGraw just dropped the video for his latest single, "I Called Mama," showing footage of real mothers and their children, with many of them directly affected by the coronavirus pandemic. Tim is opening up about the video for "I Called Mama," and why it was important to him to make it so timely.
"I was recording this song earlier in the year, before all of this happened," Tim shared on the Today Show. "It was a great song. It's a song I love. I love my mom, like everybody loves their mom, and I really wanted to record it. After I recorded it and we got it mixed, then the virus came along, and everybody was talking about it, and everybody went into isolation. It really took on a bigger meaning and a deeper meaning to us. That's why we released it.
"It just happened to be around Mother's Day," he continued. "But the main reason was because it just felt like what I've been doing and everybody's been doing, just sitting at home and having comfort food all the time. This song felt like comfort food for your soul, in a lot of ways."
Tim's mom, Betty D'Agostino, also appears in the video for "I Called Mama," which makes her feel like the superstar Tim has always believed her to be.
"My mom's awesome," he boasted. "They're down in Florida, and they're staying self-isolated, just to make sure that they're safe, but I talk to her quite a bit. She's pretty happy about this video. She sent me a message the other day and asked, does this mean she's a movie star now. And then last night I talked to her –– she wants a star on the Walk of Fame now, because of the video. But she's doing great."
The father of three has been vocal about his love for his mother, who he credits with inspiring him to be the man he is today.
"My mom was such an inspiration to us, growing up, because she went through a lot," Tim said. "Certainly, having me out of wedlock early in her life, and cutting her high school short because of me. She's always been there. She's always been the person to tell us to think bigger than our circumstances, and to chase your dreams. Without her saying that to us, growing up, and instilling that in us growing up, I'm certainly sure that I wouldn't have pursued the career that I have."
Download "I Called Mama" on Amazon
and iTunes.