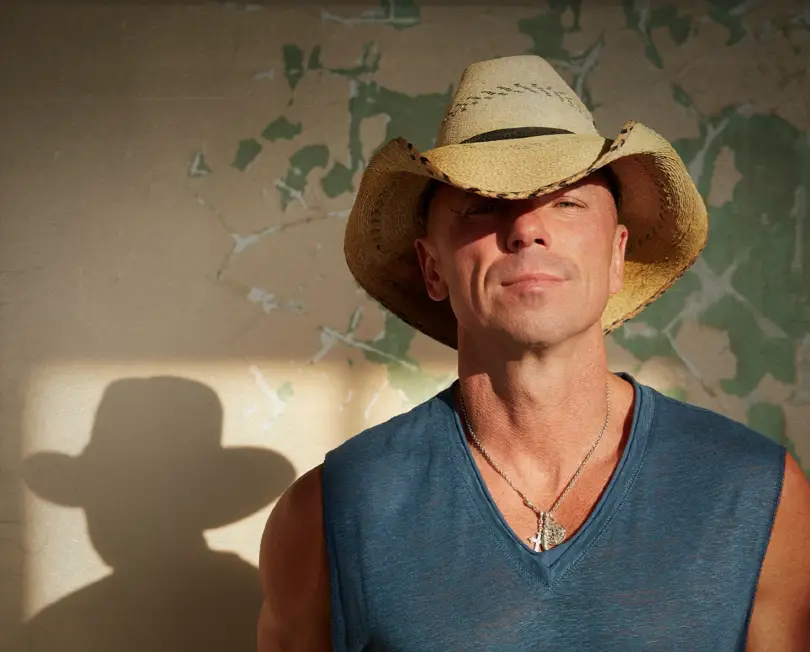 Kenny Chesney is praising his friend, Tom Brady, after the famed quarterback announced his retirement. Chesney posted a photo on social media of him with the legendary football player, displaying some of Brady's seven Super Bowl rings.
"Very proud of my friend [Tom Brady]," Chesney wrote. "You inspired us all with your work ethic and passion. Congrats pal."
Very proud of my friend @TomBrady. You inspired us all with your work ethic and passion. Congrats pal. pic.twitter.com/KOSRCFMSum

— Kenny Chesney (@kennychesney) February 1, 2022
Rumors of Brady's retirement, after 22 years as a professional football player, have been circulating for a while, but the news became official after Brady released a statement on social media, announcing his decision.
"I have always believed the sport of football is an 'all-in' proposition – if a 100% competitive commitment isn't there you won't' succeed, and success is what I love so much about our game," Brady said. "There is a physical, mental, and emotional challenge EVERY single day that has allowed me to maximize my highest potential. And I have tried my very best these past 22 years. There are no shortcuts to success on the field or in life.
"This is difficult for me to write but here it goes: I am not going to make that competitive commitment anymore," he continued. "I have loved my NFL career and now it is time to focus my time and energy on other things that require my attention."
Brady thanked numerous groups of people, including the Tampa Bay Buccaneers staff, fans and his own family in his lengthy statement, which can be read in its entirety here.
Chesney has been very vocal about his love of football, releasing both a song and documentary, "The Boys of Fall," celebrating his favorite sport.
"'Boys Of Fall' is a perfect description of how I grew up and where I grew up," Chesney previously said. "That song meant so much to me and I thought, 'Wow, there's a lot of kids out there and a lot of people that have that feeling in their lives.' There's a line in the song that says, "'n little towns like mine, that's all we got.' And that's the way it was in East Tennessee, and still is."
Chesney will hit the road on April 23 for his Here and Now 2022 Tour, with Dan + Shay, Old Dominion and Carly Pearce serving as his opening acts. Find tour dates at  KennyChesney.com.